Released: 2011
Director: Bryan Storkel
Starring: Ben Crawford, Colin Jones, Mark Treas
An ambitious documentary about Christian gamblers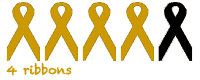 I'm not a religious person but I do get a little tired of the cliched representations of people of faith in films and TV.  If you're Muslim, you're a terrorist; if you're Jewish, you're the weedy, perpetual victim and if you're Christian then the list of negative traits is endless.  I was looking forward to Holy Rollers portraying Christians in a completely new light.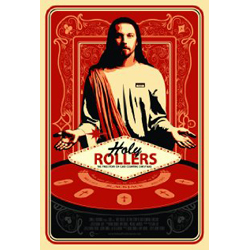 The full title of Holy Rollers is Holy Rollers: The true story of card-counting Christians.  It is an ambitious documentary which follows members of the "Church Team", professional Blackjack group, over a period of three years as they attempt to win as much money as possible by using completely legal (but frowned upon) card-counting techniques in a number of casinos.  The majority of the team members are not only church-going Christians but are actively involved in ministry and pastoral care.  For some of the players there is no conflict between their faith and their occupation, while others face moral dilemmas and find it difficult to reconcile the two aspects of their lives.
The team members do not regard themselves as gamblers, they are professionals doing a job.  The Church Team is a business – it has investors, managers, employees and a profit sharing process.  As someone whose gambling experience is limited to the National Lottery, the 2p machines at seaside arcades and a fun 10 Euros at the Casino de Monte Carlo, the news that a viable business could be created from Blackjack was both a revelation and a little tough to accept.
The three years in the life of the Church Team sees some great successes, expensive failures and a growing sense of mistrust among team members, especially as the group expands and non-Christians are included.  The team managers realise that although they claim to be running a business they are not employing good practice and process as they should be.  Performance reviews and stricter training regimes are introduced which highlight a number of worrying failures in the system.
The tension is genuinely high at times.  There were a couple of scenes that I watched through my fingers as team members attempt to stem the flow of losses, but lose tens of thousands of dollars in a matter of hours.  I found myself squirming in my seat at the risks being taken, groaning in horror as the perfectly nice people on screen explained that they trusted the team so much that they had remortgaged their homes in order to invest.
One of the great strengths of Holy Rollers is that it allows the team members space to tell their own stories.  It is gratifyingly clear that the Church Team is not an easily caricatured, homogenous group.  Some are more evangelical in their faith than others, some feel such conflict that they choose to leave the team.  All that can be said about the team as a whole is that they appear to be good, kind people who do their best to make a difference in their churches and communities.
The film was a fascinating look at a group of people going against the normal expectations of their religion and life.  It gives a lovely insight into the faith and motivation of the individuals involved, but I'm still highly dubious about the wisdom of setting up a business based upon success at the Blackjack table – no matter how pure the intention may be.