Released: 2011
Director: Michael Rymer
Starring: Vince Colosimo, Luke Ford, Matthew Newton
Brilliant Australian drama which turns opinions upside down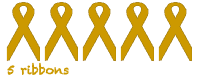 A couple of weeks ago I mentioned on a fellow blog that I hadn't really seen much Australian cinema.  There's Muriel's Wedding and Priscilla, Queen of the Desert but apart from that I can't recall much else.   Of course, I've watched Home and Away, Neighbours, Prisoner Cell Block H and so on, so to me Australian entertainment is cheesy, fun and small screen.
Face to Face is the film that changed my mind, and left me eager to track down more movies from the country.
First the setting.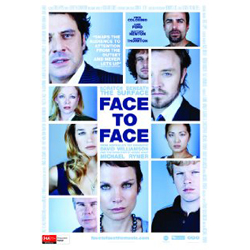 In an effort to ease the burden on the court system, local meetings are held to allow victims, perpetrators and other interested parties to seek resolution in a non-judicial way.  Based on actual case notes, Face to Face is the story of one such attempt at community conciliation after a young man assaults his former boss.
Wayne is a hot-tempered and slightly slow-witted young man who is the butt of a number of jokes made by his workmates.  One of these jokes leads to his sacking and subsequent assault on his former employer.  Involved in the process are Wayne and his victim plus a number of colleagues and family members.  Each has their say and through these contributions and a series of flashbacks we discover that there is more to the story than the one incident that has brought this diverse group together at the meeting.
This is a brilliant, thoughtful piece of work.  There was a strong theatrical feel to the film so it was no surprise to learn that it is based on a play by well-known Australian dramatist David Williamson.  For the most part there is only one location – a hall in a community centre where the characters sit facing each other telling their side of the story.  This helps to keep the atmosphere tense.
The script is wonderfully tight.  Most of the time it reflects the seriousness of the situation but there are some fantastically funny lines which prevent the narrative descending into pure negativity.  There is not one flabby moment or line of extraneous information given.  Everything that occurs plays its part in moving the narrative along.
The acting by the ensemble cast was exceptionally strong.  Everyone played their roles to perfection but the standout performances came from Matthew Newton as Jack, the mediator leading the discussion and Luke Ford as the simple-minded but kind-hearted Wayne.  Newton gives Jack a wisdom and patience that belies his relative youth while Ford's portrayal of Wayne elicits both sympathy and frustration.
The film encompasses a wide range of thorny moral issues, including bullying in the workplace, racism, infidelity and domestic abuse, yet it never feels preachy or worthy.  If there's any message in Face to Face it is never to take things at face value or to jump to conclusions.  Events don't occur in a vacuum and every action has far-reaching consequences.
Face to Face is a brilliant film with a stellar cast.  I would be shocked if Newton and Ford don't follow a huge number of their compatriots such to Hollywood.  This film has completely opened my mind to the idea of Australian cinema and I'm really looking forward to getting to know it a lot better.