Every so often I worry that I'm not a "serious" enough reader.  I don't scour the new literary releases looking for the critics' choice as my next purchase.  I don't obsessively plough my way through the shortlists of the highbrow book prizes.  That's not to say that I don't read any literary fiction at all, but offered the choice of a Booker Prize winner or a good crime thriller I'd pick the latter any day of the week.
There is a wealth of enjoyable crime fiction available and hundreds of new and established crime novelists but I tend to find myself returning to the same authors over and over again.  Here, in alphabetical order, are my top ten crime writers:
Scottish author Christopher Brookmyre writes some of the blackest and funniest crime novels I've ever read.  Everyone I know who loves Brookmyre is Scottish so I wonder if there's something unique about our sense of humour.  I hope not – he deserves a massive audience.  The baddies are very often members of the establishment and it's always the little guy who triumphs.  Kind of.
Must reads: Quite Ugly One Morning
, A Big Boy Did it and Ran Away
The undoubted queen of crime writing, Agatha Christie created literature's two most memorable detectives – Miss Marple and Hercule Poirot.  According to the Guinness Book of World Records, Christie is the best-selling novelist of all time with about 4 billion copies of her books having been sold.  You can't claim to be a fan of crime novels if you haven't read Agatha Christie.
Must reads: Murder on the Orient Express
, The ABC Murders
3.         Martina Cole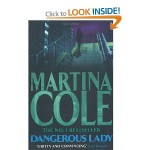 Martina Cole is the author of 17 gritty thrillers usually set in London's criminal underworld and I would love it if she wrote her autobiography – I'm sure she's had a fascinating life.  The books generally feature strong women making it in a man's world and they feel absolutely real.  You believe wholeheartedly that Cole knows the intimate truth about the tough world she captures in her books.
Must reads: Dangerous Lady
, The Runaway
From the mean streets of London to the even meaner streets of the Roman Empire where we meet Davis' hero Marcus Didius Falco, a plebeian informer (private detective) who ends up doing dirty work for Emperor Vespasian.  These are relatively gentle and amusing stories but the real fun is to be had on the author's website where she rants in a brilliantly bonkers way, including a couple of belters about corn….
Must reads:  The Silver Pigs
, One Virgin Too Many
5.         Sue Grafton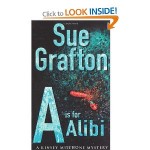 As you'll have picked up from this list I enjoy a good crime series revolving around a specific character.  I like to get to know my detectives and one of my favourites is Kinsey Millhone, heroine of Sue Grafton's "alphabet mysteries".  Kinsey is a California private detective and one of the most well-rounded detectives in crime fiction.  The books have a real spark of humour and humanity which makes them a permanent fixture on my bookshelf.
Must reads: A Is for Alibi
, G Is For Gumshoe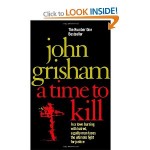 6.         John Grisham
I did wonder if this was the right category for John Grisham, after all he writes legal rather than detective thrillers.  But just because a novel focuses on the judicial rather investigative aspect doesn't mean that it isn't a crime novel, and Grisham is the master of the courtroom drama.  I've just downloaded The Confession and I'm really looking forward to reading it.
Must reads: A Time To Kill
, The Client
Author of only three novels that we know of (The Millennium Trilogy), Larsson's untimely death robbed us of a great new talent in crime writing.  Brutal, uncomfortable and uncompromising Larsson's novels deserve all of the attention they've received in the past couple of years, and this week we saw images from the film of the first book, which I'm really looking forward to.
Must reads: The Girl with the Dragon Tattoo
, The Girl Who Kicked the Hornets' Nest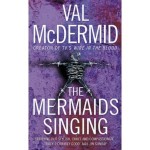 8.         Val McDermid
Until Val McDermid came along, British female crime novelists had a reputation for writing comfortable, middle-class books.  McDermid spectacularly tore that apart.  In particular, the Tony Hill/Carol Jordan novels are known for their gruesome violence and torture scenes.  Not for the faint-hearted but great books, McDermid is surely one of the most influential crime authors writing today.
Must reads: The Mermaids Singing
, The Torment of Others
9.         Ian Rankin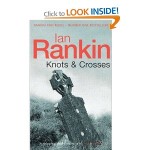 Ian Rankin, Val McDermid and Christopher Brookmyre are leading lights in the Tartan Noir movement of Scottish crime novelists who write about tough characters and gritty situations.  Rankin's most famous character, Inspector John Rebus, is a world-weary, cynical cop who lives and works in an Edinburgh instantly recognisable to anyone who knows the city.  Rebus has sadly been retired but Rankin keeps writing great novels.
Must reads: Knots And Crosses
, Fleshmarket Close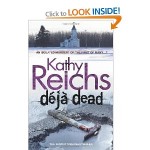 10.  Kathy Reichs
Kathy Reichs is a fascinating woman.  She is one of only 82 forensic anthropologists ever in the United States, works for the Laboratoire de Sciences Judiciairies e de Medecine Legale in Quebec and is professor of anthropology at the University of North Carolina. Oh, and she's the author of the Temperance Brennan books which inspired the brilliant TV series Bones
.  I prefer the TV programme to the books, but Reichs' expertise and inclusion of her own experiences make for gripping and convincing stories.
Must reads: Deja Dead
, Fatal Voyage
The crime genre is one of the most exciting and enjoyable in literature and I'm always looking for a new author that I've not read before.
Which crime writers to you read?  As ever I'd be delighted to learn from you in the comments.