Released: 2011
Director: Christopher Presswell
Starring: Ed Coleman, Mai Cunningham
At last the truth about Paris is revealed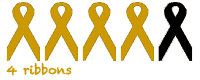 There's something immensely irritating about people who are much younger than ourselves who are talented and accomplished.  Jealousy is so ugly but there's no other emotion available when faced with twenty-three year old Christopher Presswell, writer and director of the fantastically warped romantic comedy, Forget Paris, which had its World Premiere at the Raindance Film Festival.
Dan and Katie are spending New Year in the world's most romantic city – Paris.  It seems like the perfect setting for a heart-warming romantic comedy and it is.  Forget Paris isn't that film – it's cynical and witty and the complete antithesis of everything expected from a love film set in Paris.  The couple have actually ended their relationship before the film begins but have agreed to continue with the short holiday which was booked one week before the split.  Dan is hoping to rekindle the romance with the love of his life whereas Katie just wants to have fun and enjoy a stereotypical Paris break.  We see unfolding the worst five days of Dan's life as his attempts to woo Katie backfire horribly.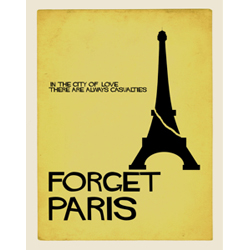 Presswell clearly hates the cliche of Paris as a place of great romance.  In fact he pretty much hates Paris altogether and does his best to destroy the illusion.  There are no lingering shots of happy couples or beautiful views of the city from the top of the Eiffel Tower.  Instead it's cold, bleak and ever-so-slightly seedy.  As someone who isn't a great fan of the city myself I absolutely loved the subversion of the idea of Paris.
This is a lovely little two-hander with no supporting characters.  Ed Coleman and Mai Cunningham are wonderful as Dan and Katie.  Coleman has a great hang-dog expression which he employs to good effect.  I'm pretty sure that Katie is meant to be a totally unlikeable girl and Mai Cunningham is stellar at portraying this.  There are no redeeming features in Katie whatsoever.  I think Presswell may have used Forget Paris as a cathartic exercise to get over a particularly mean ex-girlfriend.
There are some lovely moments where Katie rejects all of Dan's attempts at creating a romantic atmosphere.  He takes her to a shop which features in her favourite film but after a couple of seconds of excitement she is ready to move on, much to Dan's disappointment.  It's a great slap in the face, a wince inducing scene.
Due to the limited budget and filming schedule the action was filmed in Paris on New Year's Eve.  It perfectly captured the confusion of being in a strange city for what should be a fun occasion.  Having spent Hogmanay in Copenhagen once, wandering around aimlessly looking for any sign of a party atmosphere this scene really struck a chord with me.
The short timescale showed up a couple of times.  One scene in particular would have benefited from re-shooting and much steadier camera action.  I also found the music too loud, overwhelming rather than complementing the action.  I'm clearly getting old!
This is a remarkable achievement by a 23 year-old first time feature director, a man who wasn't even born when I started secondary school.