Released: 2010
Director: Amanda Jane
Starring: Josh Lawson, Isabel Lucas, Steve Bisley
An adults only comedy about sex, love and Russian brides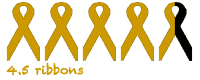 A few years ago a little Australian film involving a sham marriage came along.  Muriel's Wedding was a huge international hit and brought the brilliant Toni Collette to the world's attention.  Fast forward sixteen years (I know – SIXTEEN years) and another nuptially focused Australian comedy has reached the cinemas.  The Wedding Party is director Amanda Jane's debut feature and is a funny and touching romantic comedy.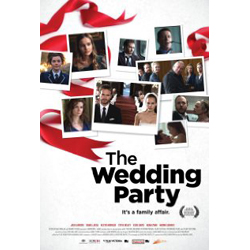 Steve's life is a mess – his business is going under, his plan to raise the cash he needs at the roulette table has unsurprisingly not been a success and he and his girlfriend Jacqui are taking a break from their relationship.  Beautiful Russian Anna provides a way out of the financial crisis with an offer of $25,000 if Steve will marry her and help in obtaining residency in Australia.  A low-key and secret ceremony is planned but Steve's family discover the engagement and set their own plans for a much bigger celebration in place.
Each member of the family has their own relationship issues to deal with.  Steve's parents have split up and his dad is having an affair with a younger woman, his brother Colin is addicted to S&M pornography (an addiction his wife is thankfully unaware of) and sister Lisa is finding her sex life and attempt to conceive painful.  Literally very painful.
As you've probably guessed from the summary this is not a family-friendly film.  Don't let the kids watch it.  If you aren't comfortable with frank discussions about sex, the exploration of gynaecological issues and the repeated sight of naked male bottoms, this is one for you to avoid.  That's not to say that it's offensive or overly explicit as it isn't, but it will not be to everyone's taste.
Having given that warning, I absolutely loved The Wedding Party.  It is well-written, well-acted and very, very funny.  As Amanda Jane confessed after the UK Premier at the Raindance Film Festival it may have been easier to focus on Steve's story but it wouldn't have been as rich or as amusing.
The entire cast is great, all ensure that their characters are fully fleshed out rather than the stereotypes they could so easily have become.  Jane allows the camera to linger on them after the dialogue is over and captures some hysterical facial expressions. Kestie Morassi as Jacqui showed great comic timing and vulnerability and it was a pleasure to see former Neighbours star Geoff Paine as Colin.  His face was familiar but it took until I had a chance to trawl through IMDB for me to realise that he had played Clive Gibbons in the soap.  The years have dulled his red hair but not his ability to control the scene.  Isabel Lucas as Anna was absolutely gorgeous but I wasn't at all convinced by the Russian accent.
In any film as focused on sex there's a fine line between edgy and offensive.  Thankfully the script always stayed on the right side of the line.  There were a number of awkward scenes including a man looking for a vibrator for his girlfriend and a stag night in an S&M strip club but these worked well and generated amusement rather than offense.  Perhaps it's because the majority of the crew were female that the film never became seedy despite some of the storylines.  I'm sure it's because the crew were women that there was more focus on male rather than female nudity!
The Wedding Party isn't as obviously a crowd-pleaser as Muriel's Wedding.  There are no sing-along with ABBA moments or larger than life characters but it is the funnier and more charming film.  I hope it has the same success as its predecessor.