Once upon a time (about 6 weeks ago actually) Dan at Top Ten Films had a great idea for a blogathon.  He invited movie bloggers to think about what they would do with a magic ticket that could transport them into different films and posed 9 questions that would help when creating their posts.  There's been some great replies and I've been meaning to add my own thoughts since the blogathon was announced.
I'm not the most timely correspondent on this subject but I've finally managed to sit down with a notepad and my DVD collection and consider my answers to Dan's fabulous questions.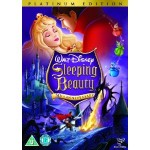 1.  Which character would you most like to sit next to on a flight?
I hate flying, hate it with an absolute passion,  I get nervous, panicky and very anti-social.  I don't want to move from my seat or talk to anyone and I most definitely don't want to look out of the window to see the pretty clouds.  My perfect flying companion would be someone who wouldn't talk, wouldn't care about being in the window seat with the little blind pulled down and who wouldn't want to keep getting up.  In short I need to sit next to someone who is unconscious for the duration of the flight – Princess Aurora from Sleeping Beauty
, as long as there are no pesky handsome princes to wake her up with a kiss.
2.  With which character would you most like to have a passionate romance?
Like most girls of a certain age, Dirty Dancing
was a massively important film for me.  It was the first "grown-up" movie that I loved and the first romantic film which really touched my heart.  Johnny Castle, played by the late Patrick Swayze, would be the ideal character with whom to have a passionate romance.  He was caring, knew how to treat a woman and could dance like a demon.  For me Johnny Castle will always be one of the great heroes of romantic cinema.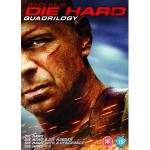 3.  Cop you'd most like to have as a partner?
This one was easy, it has to be Detective John McClane of the New York Police Department.  Played by Bruce Willis in the Die Hard
franchise he's a tough guy who will always get his man.  In a nice departure from many movies his sidekick always tends to remain pretty safe, even having time to snack on 'Twinkies'.   John McClane is the ideal partner for any movie cop, but not someone to spend Christmas with – that would be way too dangerous!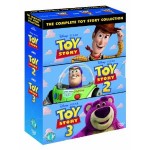 4. Which animated feature would you like to walk around in?
Pixar's genius isn't just beautiful animation, but also in the ability to take flights of childhood fantasy and create extraordinary but believable worlds from these dreams.  Who as a child didn't have a sneaky feeling that their toys had their own little playtimes when we weren't present?  The Toy Story
films confirmed everything I always believed about my Sindy dolls as a kid.  The world of Woody, Buzz Lightyear and their nursery friends looks like such fun and offers a great way to experience the full truth of our childhood.
5.  Which Earth-bound adventure would you like to be part of?
One of my favourite films as a child was The Goonies
.  A group of poor kinds kind a pirate treasure ship and have to fend off nasty criminals in order to secure the treasure and save their homes.  To tell the truth, it's been a long time since I last watched The Goonies and I can't remember much about it other than the fact that it was great fund and I was desperate to become a Goonie myself.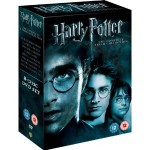 6.  Which fantasy adventure would you like to be part of?
I'd love to be part of the world of Harry Potter
.  Without Voldemort and the Death-Eaters though, they were just mean.  I love the idea of being part of an adventure world of Quidditch, dragons, enchanted ceilings and magic.  Ooooh and I'd love to try the Chocolate Frogs and Bertie Botts Every Flavour Beans.  Who wouldn't want to live in a world with such excellent sweeties?
7.  Which movie gadget would you like to use?
Anything that Q Division has produced for Bond
over the past half-century would be fun to try out, as would the bad guy gadgets such as Rosa Klebb's poisoned shoe knife or Oddjob's bowler hat which could cut a man's head off from 50 paces.  The ultimate gadget from the Bond franchise and the one I would love to try is the Wallis WA-116 Series 1 Gyroplane (You Only Live Twice).  Better known as Little Nellie this is the best movie gadget ever.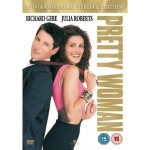 8.  Which film plot would you alter and how?
On reading the question there were so many sad movies I assumed that I would want to change – make Tony live at the end of  West Side Story, get Jack into a lifeboat in Titanic and ensure that Frank Sinatra catches the train in Von Ryan's Express.  But that wouldn't change the plot in a satisfying way.  I decided to be mischievous and make Pretty Woman
entirely different by having Richard Gere's character pass over respectable prostitute Vivian (played by Julia Roberts) and instead employ her drug-taking, foul-mouthed friend Kit DeLuca as his week-long escort.  A whole new film and presumably totally different careers for Roberts and Laura San Giacomo.
9.  Which film would you like to be transported into just to be part of that world?
I almost used this as my answer to question four, but thought that it would show a lack of imagination to have the same answer for two different questions.  I love being in the water and scuba diving is a big part of my life which allows me to encounter magnificent marine life.  Among other things I've seen seahorses, cuttlefish, a shark and lots of clownfish (Nemos) but I've not yet encountered any mermaids or a hot crustacean band so to achieve that I'll have to go and join The Little Mermaid
and be part of her world.
If you want to join in and don't have your own blog you can answer Dan's questions in the comments, I'd love to see some more thoughts on this subject.