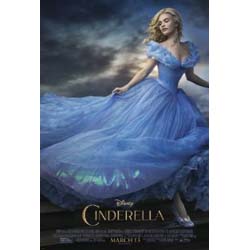 Released: 2015
Director: Kenneth Branagh
Starring: Lily James, Cate Blanchett, Helena Bonham-Carter

A sweet remake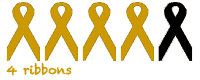 It's not enough for Disney to make huge profits from the Star Wars and Marvel universes, the House of Mouse is now exploring its own back catalogue in the search for more money-making schemes. The latest wheeze is to produce big-budget, live-action versions of the classic animations that we grew up watching. I must admit to being sceptical – do we really need a Chloe Grace Moretz version of The Little Mermaid when the original is so perfect? Will Emma Watson be a decent Belle? (cynicism aside, yes – I think she will). Despite some misgivings, I'm relatively open-minded though and watched Cinderella
hoping that it worked.
Directed by Kenneth Branagh and starring Lily James, Cate Blanchett, and Helena Bonham-Carter, this retells the well-known and well-loved story of the orphan girl who is mistreated by her wicked stepmother and vicious stepsisters, but finds love with the handsome prince with the help of her fairy godmother.
Branagh's Cinderella is absolutely sumptuous, it looks gorgeous and gives the viewer a beautiful visual feast. The production design (not an element I usually focus on) is magnificent and really does create a fairytale land. Sandy Powell's costumes are beautiful – although I was keener on the wedding dress (oops, spoiler alert) than on the ballgown. Her Oscar nomination was well deserved but the design team must be feeling a little miffed.
I really enjoyed the acting. Lily James was sweet but not too simpering as Cinderella and Richard Madden was blandly efficient as Prince Charming (the story isn't about him so who cares if he's a little one-dimensional) but unsurprisingly Cate Blanchett was the best of the bunch as the wicked stepmother. A stepmother who I felt the odd twinge of sympathy for – this was a woman who had loved and lost and wasn't prepared to put herself through such emotional turmoil again. She wasn't oblivious to the hideousness of her daughters (proper pantomime stepsisters with no redeeming qualities played well by Holliday Grainger and Sophie McShera) but she encourages their behaviour in the hopes of a secure life. I loved seeing Helena Bonham-Carter as the Fairy Godmother, she was so brilliant as Bellatrix Lestrange that it's great to see her the good side of the magical fence.
I've seen criticism of the film for being sexist and not offering a more positive female role model. It is certainly an issue with fairy tales but the overall message is "Be kind, be brave and be true to yourself" – lessons for both Ella and Prince Charming and certainly not bad messages for younger viewers to take away.
I enjoyed Cinderella a lot, but it's never going to be part of my soul the way that the original animations are (see also Maleficent) but perhaps for a little girl or boy having this as their first introduction to Disney it will become part of their life. I like that thought.