Released: 2011
Director: Mike Cahill
Starring: Brit Marling, William Mapother
Beautiful and haunting – the perfect start for Raindance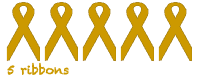 The UK Premiere of Another Earth tonight is the opening film at this year's Raindance Festival and I cannot think of a better way to start this celebration of independent film-making.  Every now and again a film comes along which you know will stay with you for a long time.  It doesn't happen very often. I love movies but in a fun, disposable, forgettable way.  When I saw Another Earth
I was left with a tingle up and down my spine and a feeling that I'll be thinking about the story and characters for a good while.
Brit Marling, who co-wrote and produced the film, stars as Rhoda Williams, a young woman on the verge of university who is involved in a tragic accident on the day that a mirror planet Earth is discovered.  Four years later, in an attempt to right the wrong she has created, Rhoda becomes involved with composer John Burroughs who is struggling to cope with his grief at the loss of his wife, son and unborn daughter.  This human drama is played out against the discovery that life on Earth II has been perfectly synchronised with our own planet.  Rhoda increasingly becomes captivated by the thought of visiting Earth II to discover if her life could have taken a different path.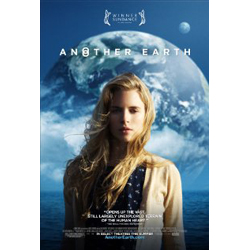 This is a beautiful, thought-provoking, emotional story.  It's about love, guilt, regret and how we would react if we had the opportunity to interact with an alternative version of ourselves.  The science fiction element of the story is fascinating but as it should, it serves to enhance the humanity of the characters and situations rather than distract from them.  The prospect of another earth, another version of us, the potential to change the course of our lives is fascinating and is brilliantly explored.
While the supporting cast is decent and William Mapother is very good as John Burroughs, this is Brit Marling's film from beginning to end.  She dominates the screen with her sublime performance bringing beauty, intelligence and real believability to the role.  Rhoda could have been a horrible character with no redeeming features but she isn't – she's vulnerable and likeable.  If there's any justice in the showbusiness world Marling will soon be a big, big star.  It's not often that women who have the brains and talent of Marling get to shine in Hollywood – hopefully she will be an exception to the rule.  I'm already trying to find out when (or indeed if) her next film Sound of My Voice will be released in the UK.
The film contained some unexpectedly moving moments – not just Rhoda's quest for salvation or her relationship with Burroughs but also in the minor sub-plot involving her colleague Purdeep who resorts to extreme measures to escape the futility of his life.  A short scene with Rhoda and Purdeep in a hospital room is deeply moving and contains a greater emotional punch than most Hollywood films could ever hope to achieve.
The music by Fall On Your Sword complements the action perfectly and the segment where Burroughs plays the musical saw to Rhoda is atmospheric and touching.  Yes really – a musical saw manages to bring a lump to the throat! (The music for this sequence is by Scott Munson, thanks to Michelle for pointing that out in the comments).
At the press launch, Raindance founder Elliot Grove said that this year's programme was packed with "films that really deserve to be shown".  The brilliance of Another Earth confirms this promise and bodes well for a Festival which highlights the best new talent in independent film-making.