Released: 2010
Director: Stefan Filipović
Starring: Nikola Rakočević, Viktor Savić
A shocking but effective examination of the seductive power of the far right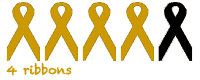 Last year at Raindance the short Balkan film strand drew both praise and criticism, particularly for the inclusion of A Serbian Film which horrified viewers with its graphic scenes and distasteful plot.  The controversy didn't put festival organisers off the promotion of Balkan cinema.  Quite the reverse – this year there is an expanded range of films from the region within the programme.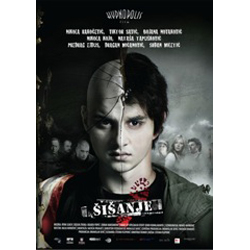 I attended the UK Premiere of Skinning (Šišanje), a Serbian film which examines the ease with which an intelligent young man is sucked into the world of far right extremism and violence.  Novica is a maths prodigy with a seemingly bright future when he is introduced by classmate Relja to his Neo-Nazi gang of thugs and football hooligans.  Seduced by the power of his new gang and desperate to fit in, Novica commits a dreadful crime.  Unable to escape his actions and angered by politicians he soon turns his attention to gaining power and moving the violence on from relatively minor skirmishes to targeted action against the local Gypsy population.
I'm not sure if I can honestly say that I enjoyed Skinning.  It's terribly bleak and at times very violent.  I was, however, hugely impressed by it and it made me think a lot about the rise of far right extremism across Europe.  Novica's transformation from scruffy, studious nerd to jackbooted, shaven-headed murderer is terrifyingly rapid but all too believable.  It's very easy to dismiss the far right as thick or stupid but that's only serves to underestimate the power they can exert over vulnerable young people looking for their place in society.  The film reminded me of demonstrations by the English Defence League here in the UK and the ongoing legal battles over the Dale Farm Gypsy encampment in Essex.  While the film's events aren't directly comparable, Skinning does clearly and accurately show how small a step it is from demonising groups through slogans and political rhetoric to participating in, and accepting the inevitability of, more extreme acts of exclusion as depicted here.
The central performances are excellent.  Nikola Rakočević utterly convinces as Novica, a troubled and troubling young man.  My only complaint about him would be that he reminded me a little too much of Jamie Cullum.  Not his fault of course but it was a bit distracting.  Nataša Šolak is very good as police officer Lidija who seems to be the only person who cares about the death of a young Gypsy boy from the ghetto and the future for adolescents sucked into a world of violence.  The star of the film for me though was Viktor Savić as Relja, the charismatic gang leader who introduces Novica to his world.  It would have been simple to portray Relja as a one-dimensional character but that isn't the case here and the narrative benefits immensely from that.
There are moments of extreme violence in Skinning but these never felt out of place or excessive.  A couple of scenes in particular are fairly upsetting but they have to be.  The film, and Novica's journey, would have been far less effective and shocking had the action been sanitised in any way.
I wasn't overly keen on the exploration of police corruption or the tacit approval given to extremist gangs by politicians.  Both were interesting enough but they did slightly detract from the central story of Novica's downward spiral.  I do, however, understand that this is probably partly due to my lack of knowledge of the Serbian political landscape.  I got the distinct impression that to the home audience these points would have been particularly relevant and hard-hitting.
Skinning isn't an easy movie to watch.  It isn't fun or entertaining but it is a very good film which has something important to say to us all about the dangers of far right extremism – be it here at home in the UK or further afield in the Balkans.  Skinning warns us that we cannot afford to be complacent.
The Balkan strand has been funded by 'Southeast Europe: People and Culture' courtesy of the European Commission DG for Enlargement.