My series on the 19th Raindance Film Festival has now come to an end.  In the past couple of weeks I've brought you 23 movie reviews and 3 interviews, and both at the festival and over on Twitter I've had some great discussions with directors and fellow movie-goers.  It was a great festival and I must congratulate Elliot Grove and his tireless team for all their hard work in bringing such a vast range of films to the UK audience, not forgetting the staff at the Apollo Cinema, Piccadilly Circus who provided the nicest cinema-going experience I've had in quite a while.
Before the festival began I previewed my ten unmissable films so it seems that the most appropriate way to end the coverage is with my Top Ten films.  Here, in alphabetical order, are the ten best films I saw at Raindance: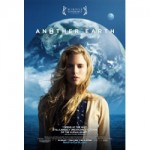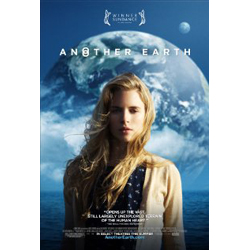 1.  Another Earth
The opening film of the festival was the perfect start to 12 days of celebrating cinema.  This is a haunting, touching science fiction drama which uses the discovery of a mirror planet Earth as the basis for its very human storyline.  Co-writer and star Brit Marling is radiant and deserves to become a big star.
Made in just 72 hours for the Melbourne International Film Festival this is an absolute gem of a comedy about a middle aged Irish couple whose second honeymoon in Australia gets off to the worst possible start.  Time constraints on filming and editing make this a rough diamond – but a diamond nonetheless.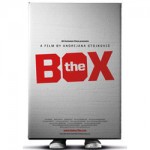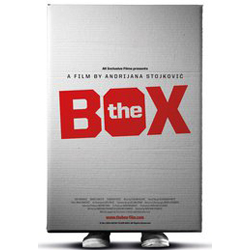 3.  The Box
A quirky and funny story about the exodus of diplomats from Belgrade in 1992.  The action is seen through the eyes of three young men working for a removal company, packing up embassies across the city.  This was a witty and imaginative portrayal of a dark time in recent European history.
4.  Face to Face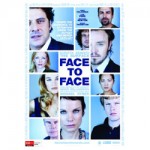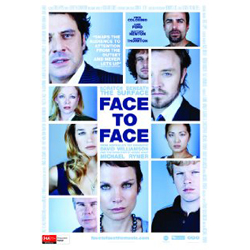 A tightly produced Australian ensemble piece which explores the impact of one seemingly isolated crime on families, a business and a community.  Based on a play by David Williamson, one of Australia's leading dramatists, this is a brilliantly acted film which was one of only two at Raindance which got full marks in my reviews.
A gripping documentary about attempts at grassroots reconciliation in Sierra Leone.  Nine years after the end of the civil war communities are still struggling to come to terms with the atrocities.  The Fambul Tok process uses Sierra Leonean traditions to all perpetrators and victims the opportunity to come together to seek and offer forgiveness.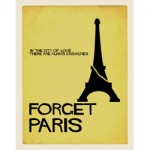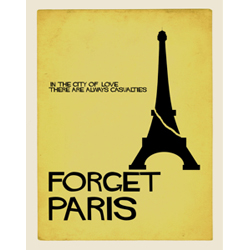 6.  Forget Paris
A deliciously warped comedy which destroys the cliched notion of Paris as the city of love.  Dan and Katie are spending a romantic New Year's break in Paris despite having split up several months previously.  What follows is the worst five days of Dan's life as he attempts to win back an uninterested Katie.
Timely documentary about Professor Gene Sharp and his influence on non-violent uprisings across the world.  Sharp's book From Dictatorship to Democracy acts as an instruction manual for pro-democracy campaigners from Burma and Serbia to Syria.  A worthy winner of the Best Documentary prize in the Raindance awards.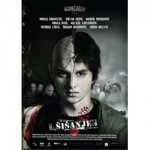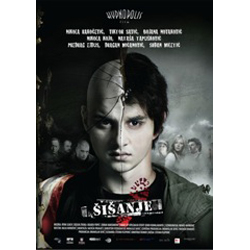 8.  Skinning
A hard-hitting Serbian film about the ease with which a young man becomes embroiled in the violent world of Neo-Nazi gangs.  Despite his resemblance to jazz hobbit Jamie Cullum lead actor Nikola Rakočević utterly convinces as a bright student seduced by the power and sense of belonging afforded to him by the far-right.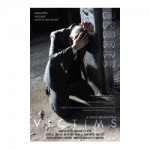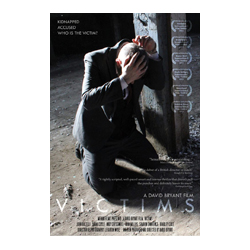 9.  Victims
A very low-budget British film shot on camcorder which explores the concepts of guilt, victimhood and justice.  One camera, one location and one continuous take – this is an impressive film which shows that the found-footage concept still has the ability to be original and exciting.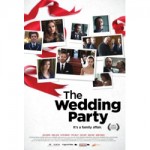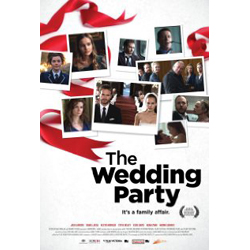 10. The Wedding Party
Not for delicate souls this is a brilliant Australian comedy about love, sex and family.  Steve thinks he has found a way out of his crippling debt when he agrees to marry beautiful Russian Anna to help her obtain a visa.  Plans for a low-key wedding are turned upside down when his dysfunctional family becomes involved in the organisation.  Brilliantly funny.
The standard of films at Raindance was exceptionally high and there was only one that I saw that I didn't like at all.  I'm not surprised that attendance was up 62% on last year, there is an appetite for movies other than the big budget Hollywood blockbuster and Raindance is one of the few opportunities to see films that would never make it to the local multiplex.  I'm already looking forward to Raindance 2012!