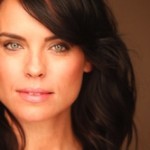 Carver Greene is the author of the fantastic new military thriller, An Unlawful Order
, which I reviewed today.  I thoroughly enjoyed the book, the characters and the whole idea of a military story featuring a strong female protagonist so I asked Carver for some insight – and got some exciting news about the future for her heroine Captain Chase Anderson.
1. Can you tell us a little bit about yourself and why you wrote this book?
I'm a former Marine and guess I took to heart the adage "write what you know".  More specifically, I've always been drawn to strong women protagonists in fiction.  One day it occurred to me I hadn't read a military thriller with a woman protagonist.  I could have followed the detective model, and made Chase Anderson a military police officer so that she'd have a reason to "investigate" matters.  But that felt too easy, too cliche.  Instead, I wanted Chase to be an ordinary woman who one day finds herself in extraordinary circumstances and far outside her comfort zone.
2. How important is it for you to write about women in the military?
Right now, extremely important.  In my mind, anyway, I believe I have something to say. My wish is to fill what I see as a large gaping hole in fiction. We have the fabulous work of W.E.B. Griffin and work by Tom Clancy and Nelson DeMille, of course. But what is there, short of a few military romances, that truly reveals the story of the military woman? That said, I took a short break after An Unlawful Order to work on a non-military related project, and I'm 150 pages into it, feeling it, yet yearning for that return to Chase Anderson's next adventure.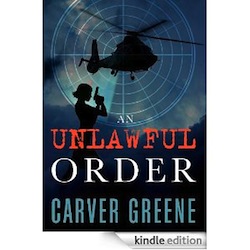 3. How much did you draw on your own experience as a Marine when creating Captain Chase Anderson?
A great deal of the book, fortunately and unfortunately, is based on true events and personal experiences.
4. Is there tension between military wives and female Marines?  How true is this when the Marines are also military wives like Chase?
I've witnessed the tension, as well as the tension between wives and Marines who are wives.  But I've also witnessed the transformation from tension to support when times turned tough.
5. Why did you choose Hawaii as the setting for An Unlawful Order?  Would Iraq or Washington DC not have been more obvious choices?
I considered DC actually, and it would have been an easier choice.  I've spent time in the DC area.  I've never lived in Hawaii, and other than a short hop on the way to Okinawa, I'd never been to Hawaii until I wrote this book. After I finished the first draft, I flew to Oahu and spent two weeks in a one-bedroom, A-frame home on Kaneohe Bay near the Marine base. I talked my way onto the base. I even drove onto the flight line. I expected to be surrounded by MPs any second, but nothing. Unbelievable.
A few physical aspects of the base are fabricated for the novel, but I drew as much as possible from my observations. While there, I also took a civilian helicopter tour of the entire island; I drove from one end of Oahu to the other several times; I ate at the roadside stands; I went to a luau, which is sort of strange, and sad, to do by yourself; I encountered Sacred Falls, and read up on its history, and found it too rich not to include in a revision. When I read reviews that compliment the accuracy of the Hawaiian details, you can't imagine the wave of relief.
But here's why I chose Hawaii. In my process of writing, I saw this book first as a film that played out in my mind. I knew I wanted Chase to have combat experience — which takes place for her in Iraq — and I knew I wanted Stone to perish in remote Afghanistan. All this to say that in my mind, the film version needed to show Chase today in the polar opposite of those two places. Enter lush, paradise-like Hawaii. Only, as we come to find out, Hawaii is anything but paradise for a still grieving widow who's suddenly embroiled in a conspiracy.
And the exciting news is that the film rights to An Unlawful Order have already been optioned by a production company based in DC that specializes in military projects, both fiction and nonfiction.
6. In the story Chase finds it difficult to believe that fellow Marines could be involved in a criminal conspiracy. Were you worried that your former colleagues would react unfavourably to the storyline?
Yes! Definitely worried. Marines are uber protective of their image. And I'm no different, really. But from personal experience, I also came to realize that, sadly, not all Marines are good people.
7. How have Marines responded to the book? Have you had different responses from men and women?
So far, the responses from all Marines have been the same, positive. A friend and fellow woman Marine posted the Amazon link to An Unlawful Order on the Women Marines Association Facebook page, and she tells me the dialogue about the book is overwhelmingly positive. (I keep my personal FB page private, and can't post from my author page, but I sure wish I could. I'd like to thank all those women for their support of the book.
And recently, I came across an Amazon review that caused me to literally gasp when I read the first few words because the reviewer said she had not only been a Marine but in public affairs AND stationed in Hawaii. I braced myself for the worst. Thankfully, she was extremely positive. I think she ends her review with something like…"this is a book for anyone who loves a good suspense, and especially for anyone who loves the Marines!" I wanted to reach through cyberspace to hug her.
8. I saw on your website that you're now working on your second novel. Are we going to see more of Chase Anderson?
My plan is for a Chase Anderson series, probably 4-5 books, given the conflicts I see playing out for Chase and her friends. I'm finishing up the research phase of book two right now, and the premises for books 2 and 3 are mapped out. I've received e-mails from women begging me to bring back Col. Fig in the sequel. Funny, Col. Fig wasn't even in the first draft, so armed with this feedback, I'm thrilled he found his way into Chase's life. I'm also eager to see how large a role he'll play.
Thank you so much to Carver Greene for taking part in this interview – I hope it's whetted your appetite for the book, it's a great read.