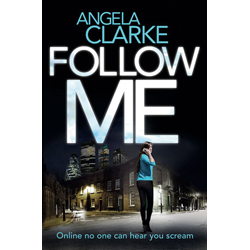 Published: 2015
Author: Angela Clarke

Too many plot holes for my taste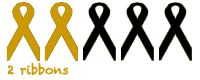 I managed to shut my computer down the other night without saving the document I had written. It was a book review and the loss of it was doubly irritating, first because it was a couple of hours work down the drain but more importantly because it meant I have to spend more time thinking about a book I really didn't enjoy. Follow Me
, the debut novel by Angela Clarke, is currently receiving rave reviews. Everyone on social media seems to love it and Avon Books is running a fabulous marketing campaign which has the book all over Facebook and Twitter. And I feel left out of the loop, sitting on my own in a corner because I just didn't enjoy it very much at all.
Freddie Venton is a struggling journalist, desperate to break through into the national papers but stuck writing anonymous article for free. She has a dead-end job in a coffee shop and is sleeping on a sofa in a squalid shared flat. A chance encounter with childhood friend, Nasreen Cudmore, embroils Freddie in the hunt for a serial killer who is playing out a horrific game of cat and mouse on social media. Soon dubbed the Hashtag Murderer, the search for the killer threatens Nas's career and Freddie's life.
I wanted to like Follow Me, I really did. I love social media and the idea of the public being both terrorised and caught up in the games of a sadistic killer was thoroughly appealing. I've read lots of great reviews and I was ready to enjoy this book but instead I just found it very disappointing and frustrating.
Normally I'm good at suspending disbelief, particularly when it comes to police procedurals. I'm not an expert on how the police work and I accept that for dramatic purposes there will have to be tweaks to real-life in order for a story to work but there were just too many times in Follow Me that I found myself unable to accept what was happening. It started with a couple of small incidences such as being asked to believe that the administrator of a Twitter account with over 2 million followers would still have notifications turned on but then developed into the major plot hole of Freddie being allowed to join the police investigation as a social media advisor and in that role investigating crime scenes and going on potentially dangerous operations. I didn't buy it at all – there is no way that a journalist who sneaked into a crime scene, potentially contaminating evidence, would be allowed to join the investigation because she knew how to use social media.
Once I refused to accept the main premise of the story there was no turning back and I just became more and more frustrated at every minor issue. I almost gave up when the singer of Baker Street was named as George Rafferty rather than Gerry (petty I know, particularly as I was reading a proof copy and that may be corrected in time for publication on 3rd December).
If the characters had been likeable then perhaps I could have moved past the plot holes but they weren't. Freddie was arrogant, obnoxious, self-obsessed and downright annoying. Nas was a suck-up who put her own career above everything, including friendship. These were not characters I cared about or wanted to get to know better.
I was so disappointed that I didn't enjoy Follow Me as the concept was so good but I'm very well aware that I'm in a very small minority. It has received some great write-ups and you can find links to some more positive reviews below. This is the first in a planned trilogy but I'm afraid I won't be rejoining the story.
Little Northern Soul
Random Things Through My Letterbox
Northern Crime