I'm what would probably best be described as a fair-weather sports fan. I love the big occasions and I'm excited beyond belief about the start of the Olympics today. I have tickets to four events and it will be a definite "bucket list" moment for me on Monday when I go to my first one. I've also been lucky enough this year to see some matches on Centre Court at Wimbledon – including Rafa Nadal's shock exit. But apart from the big events I tend to ignore sport from one season to the next. The same is true of sports movies, I've seen a few but I'm not obsessive about ensuring I see all of the latest releases. Despite coming from a position of relative ignorance I am still going to celebrate the Games with my 10 favourite sports movies:
I saw this for the first time earlier this year and was thoroughly moved by the story of Eric Liddell and Harold Abrahams and their journey towards the 1924 Paris Olympics. The stirring music has been the soundtrack for countless news articles on sports stars fighting the odds.
Who doesn't love this Disney comedy very very loosely based on the experiences of the first ever Jamaican bobsleigh team? John Candy is fantastic as the coach whose own chequered past offers another obstacle to the intrepid quartet. It's one of the movies that makes me cry every single time I watch it.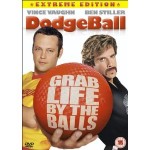 3. Dodgeball: A True Underdog Story
I've said it a million times, but if I ever stop laughing at Dodgeball you can all feel free to take me to a clinic in Switzerland, my time will be up. Vince Vaughn is great as the slobby gym owner who tries to end his debt crisis by forming a team for a Dodgeball tournament. It will always be funny to see someone being hit in the head with a wrench.
A sadly underrated classic about a group of Allied POWs who use the cover of a prisoners vs German soldiers football match to organize an escape. Any film which brings together Michael Caine, Sylvester Stallone, Ossie Ardilles, Max von Sydow and Pele must be worth a look. Bunkum but great fun.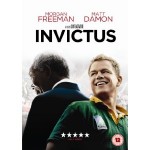 5. Invictus
The best sports stories are the ones that see an underdog crowned champion and the best underdog stories are the true ones. This is based on the 1995 Rugby Union World Cup in a newly apartheid free South Africa. The Springboks rugby team has been associated with white supremacy for decades and President Nelson Mandela and team captain Francois Pienaar come together to challenge this view.
Like I said in the introduction, I'm not an expert on sports movies but jousting counts as a sport right? Heath Ledger is in charismatic form as William Thatcher, a peasant who cons his way into the aristocratic jousting tournaments. He is helped along the way by friends including Geoffrey Chaucer (a magnificent Paul Bettany) who whips the crows into a very modern frenzy with his grand introductions.
Another feel-good movie loosely based on a true story, this is the tale of female players in the All-American Girls Professional Baseball League, set up during World War II to keep the sport alive when the men were off at war. Tom Hanks is great as Jimmy Duggin, the boozy manager of one team which includes Geena Davis, Lori Petty, Rosie O'Donnell and Madonna. Includes the great line "There's no crying in baseball".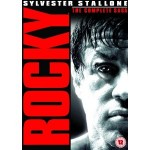 8. Rocky
Surely the ultimate underdog story and Sylvester Stallone's breakout role. Stallone plays Rocky Balboa, a club fighter from Philadelphia who gets a shot at the big time when he fights the world heavyweight champion Apollo Creed. Stallone, who wrote the script, judged the ending perfectly. And without Rocky, we'd never have Rocky III and Eye of the Tiger.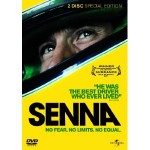 9. Senna
While several of the films on the list are based on true stories, this is the only documentary on the list. Formula One is one of the few sports that I watch regularly through the year but I still wouldn't class myself as a big fan however I was taken aback by the power of this film about the life of one of the sports most charismatic drivers Ayrton Senna. A must-see, even if you think F1 is just driving round and round in circles.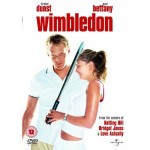 10. Wimbledon
Paul Bettany lifts this British rom-com up a notch as journeyman tennis pro Peter Colt who is taking part in one final Wimbledon tournament before retiring with a world ranking of 119th. His passion is reignited by a fling with Lizzie Caplan (Kirsten Dunst) an up and coming American star. James McAvoy steals the show as Peter's amoral brother who is happy to bet against Peter winning any of his matches.