Released: 2011
Director: Will Sharpe & Tom Kingsley
Starring: Chris Langham, Simon Amstell

A wasted opportunity – not nearly as funny or clever as it thinks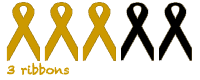 One of the strands at this year's Raindance Festival is Best of British and I predicted a few weeks ago after the launch that Black Pond would be one of the big talking points of the Festival.  I may well still be right, but not for the reasons I thought.  I had hoped for a unique, funny, impressive and original film which could have been the highlight of Raindance.  Instead we got a well-acted, mildly amusing but frequently annoying movie which could and should have been much better than it is.
Black Pond is a mockumentary which tells its story through a mixture of straight to camera monologue and flashback sequences.  The ordinary Thompson family and their friend Tim Tanaka recount the events leading up to the death of strange houseguest Blake and the murder accusation that follows.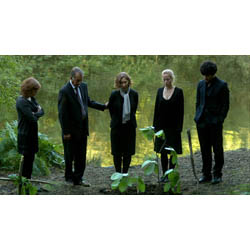 First the good – all in all the performances were great.  It was interesting to see Chris Langham back on screen following his imprisonment and while his casting may cause some controversy he is very, very good as the hapless patriarch Tom Thompson.  There are some lines about losing his job due to criminal charges that he delivers with real pathos and I didn't know if I was feeling sympathy for Chris Langham, Tom Thompson or both.  He is sad, pathetic and funny and without a doubt is the best thing about Black Pond.
Colin Hurley as Blake and Will Sharpe as Tim Tanaka also impressed.  It took me a while to recognise Will Sharpe as the actor who played the geeky but adorable Dr Yuki Reade in Casualty and he's clearly doing what he can to escape the shackles of soapland.  Simon Amstell put in a very amusing turn as the unhelpful therapist Dr Eric Sacks – although I'm not quite sure why this character was included in the film.
The script had some nice touches – both amusing and sad.  Will Sharpe (who wrote, co-directed, produced and starred) has a good ear for dialogue and created some very amusing moments of black humour.  But not as many as there should have been.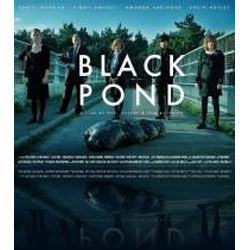 It's pretty unfortunate that the film disappoints as much as it does because the premise is brilliant.  There are two main areas where Black Pond fails – characterisation and direction, pretty major factors in the production of any film.  The Thompsons are presented to us as an "ordinary" family.  Perhaps it's because I'm a chippy, working class Glaswegian that I didn't grow up knowing families who had their own tennis court and swimming pool in the back garden.  I immediately decided that all their cleverly constructed dialogue was just spoiled, middle class moaning and I lost my capacity to care about them very much.  If a man died at my dinner table I'd call the police, not bury him in the woods because that's what I thought he'd like.  I'm pretty sure that's what most people would do too.
The female characters were weak, from the attention seeking mother to the two vacuous daughters and their obnoxious You Tube songs.  The film would have been much better had it concentrated on the stronger and more interesting male characters.
Some of the direction was self-indulgent rubbish – too self-consciously indie for its own good.  A dream sequence was nothing more than a pretentious time-filler which irritated me immensely.  I think it was supposed to be edgy and inventive but in reality it was just tedious.
I still think that Black Pond will be a festival talking point – but it will be about Chris Langham's return to the spotlight and how Black Pond is a wasted opportunity rather than as a great British success story.