Published: 2006
Author: Charles Dickens

God Bless Us, Every One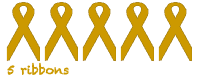 I only have a couple of Christmas traditions, not many but I do like to stick to them. I watch certain films, I insist on seeing the Queen's Speech at 3pm on Christmas Day and I enjoy some indulging in champagne and chocolate throughout the month of December. Guaranteed to get me right into the festive mood more than anything else is my annual reading of Charles Dickens' classic tale A Christmas Carol
, early every December.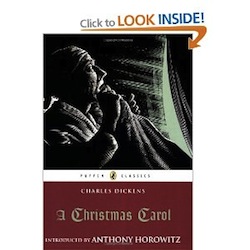 It's the well known story of London miser Ebenezer Scrooge who is visited by four ghosts on Christmas Eve – the spirit of his former business partner Jacob Marley and the Ghosts of Christmas Past, Present and Yet to Come. The Ghosts take Scrooge on a tour of Christmases in his childhood, family life and how the future could turn out if he does not change his mean ways. Scrooge is especially moved to reform his life by the family of his clerk Bob Cratchit, particularly his crippled son Tiny Tim.
Each year when I read A Christmas Carol I'm always struck by just how short it actually is. The copy I have is only 92 pages long, yet the familiarity of the tale and the richness of the narrative makes it seem long and fuller than it actually is, this is a story packed with wonder and joy despite its brevity. Dickens' descriptions are magnificent, particularly the physical characteristics of Scrooge himself. It must be an illustrator's dream to have such a wealth of information placed before them, something of vital importance when A Christmas Carol was first released in December 1843.
Despite the shortness of the novella, Dickens manages to take aim at the policies which left so many people in London poverty stricken and the attitudes of rich men like Scrooge who refused to assist those in desperate need of help. He also has a neat little dig at those who claim that the Church can heal all ills. But for all the social messages contained in A Christmas Carol it doesn't seem preachy, it is both a moving story of redemption and at times a scary ghost story.
It's so much a part now of everyday life and British cultural heritage that it's hard to find anything new to say about this book so I was delighted the other day to hear a discussion on Radio 2 that before Dickens settled on the name of Tiny Tim he toyed with Little Larry, Small Sam and Puny Pete. I love that – I doubt the moving cry of "God Bless Us Everyone" would have brought tears to Scrooge's eyes if it had come from Puny Pete. In fact, the only tears would have been of hysterical laughter. Not even Robin the Frog could have made us care about Puny Pete.
I digress (as I often do when I think about the Muppets), I'm not Dickens' greatest fan. Some of his works I love such as Oliver Twist and others leave me a little cold, notably A Tale of Two Cities but I adore A Christmas Carol. The themes of redemption and the importance of helping your fellow man are moving and Christmas just wouldn't be the same would without this classic tale.