As I mentioned earlier, I've started watching TV in a completely new way. I very rarely actually sit down and watch a programme as it is transmitted and there's several series that I've barely seen on television at all with most of my viewing being done on DVD. I have quite a few TV box-sets, some of which I dip into and watch the occasional episode and some of which I sit in my pyjamas for three days watching solidly. I've started buying box-sets as presents for people. There are some TV programmes that stand up to repeated viewing, I know that friends and family will enjoy watching them.
These are my top ten TV box-sets with something for every member of the family, but especially me.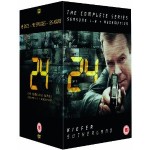 1. 24
Dammit Chloe! How the world managed to survive for millions of years without Jack Bauer to keep it safe is a completely mystery. The series began relatively sensibly with Bauer and the Counter Terrorist Unit being tasked with preventing the assassination of Presidential Candidate David Palmer. It gradually got more and more ridiculous but that didn't stop it being completely addictive and great fun.
David Jason is undoubtedly a British TV icon and while he is probably most loved for his role as Del Boy Trotter in Only Fools and Horses, I've always preferred him in ITV's A Touch of Frost. His portrayal of Detective Inspector Jack Frost is masterful. Frost isn't an action hero, but a hard-working, thoughtful detective who is more interested in serving justice than centrally imposed targets. I think Dads in particular will love this box-set.
Before Sookie Stackhouse, before Twilight, before the Salvatore brothers there was the ultimate teenage vampire tale. Joss Whedon's Buffy the Vampire Slayer followed the exploits of a teenage girl, the only person in the world with the skill and strength to defeat the forces of darkness. Buffy has everything you want in a TV series – great characters, compelling narrative and a decent sense of humour. Oh, and a great musical episode.
The biggest new British show of the last few years this is a perfect present for Mums. The first series blew everyone away with its lavish production, captivating storylines and portrayal of an aristocracy that displays the very best in upper class values. The second series had some mixed reaction, partly because of how quickly it whipped through the First World War but it was still one of the best TV programmes of 2011 and I'll be watching the Christmas special with my Christmas pudding.
5. Frozen Planet
Without a doubt the documentary event of the year – no, make that the decade as I can't see anything topping this for a long. The incomparable David Attenborough and the ridiculously talented BBC Natural History team presented us a stunning view of life at the frozen extremes of the planet. It offered us cute seals, thieving penguins and the worrying consequences of climate change. Next time you hear someone moaning about the licence fee show them this clip which appeared at the end of the series and tell them to jog on.
The year is 2030 and middle-aged Ted Moseby is boring his teenage children with his account of how he met their mother. Luckily the viewer is taken on flashbacks to 20 years previously when Ted and his friends lived in New York and were making their way in the big city. All of the cast is brilliant but the show belongs to Neil Patrick Harris as the woman-chasing, besuited Barney Stinson. He is Le-gen-wait for it-dary. A very funny show which stands up to repeated viewing.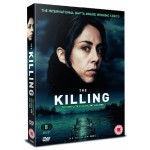 7. The Killing

Just as I sometimes buy movies without having seen them, I've been known to buy a TV box-set with no knowledge whatsoever of the TV programme. It always works well and this is the next one on my list. There's been lots of chatter about The Killing on Twitter with everyone saying what a masterpiece this Danish crime drama is. I hate to feel that I'm missing out so I'll be getting this and finding out more about Sarah Lund and her amazing jumpers.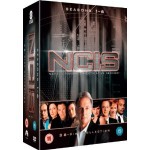 8. NCIS
Much as I love British TV, no-one does police procedurals like the Americans. Partly because they have so many different agencies that they can focus on. This is a great example of the genre set in the Naval Criminal Investigative Service which (as you would expect) investigates crimes in the US Navy. This series stands out amongst a crowded field because of the fantastic Mark Harmon who plays lead investigator Leroy Jethro Gibbs. He's handsome, smart, handsome, full of integrity, handsome – a silver fox of the highest order.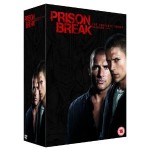 9. Prison Break
A confession – I've had the full Prison Break box-set for a couple of years and haven't actually managed to watch it all yet. My husband has – as have my in-laws, and I have a friend tapping her fingers waiting for me to watch it and send it on. I'm not entirely sure why I haven't watched it all yet, it's well-acted and has a strong storyline and some genuine heart in the mouth moments. My favourite character is the vicious T-Bag, played beautifully by Robert Knepper. OK – my first 2012 resolution is finally watch all of Prison Break.
10. The West Wing
The best TV box-set you'll ever own and one of the greatest television programmes ever made. This Aaron Sorkin drama follows President Jed Bartlet and senior staff during their time in the White House. It is intelligent, funny, sad, thought-provoking – and sometimes that's just in one scene. If Bartlet was President the world would be a better place but sadly the thought of such a principled, smart and caring politician is just fiction. You want 5 minutes of perfect television? Watch this.
What's your favourite TV box-set? Will you be hoping that Santa brings you any of these? Or do you still prefer to watch TV as it is transmitted?