Published: 2006
Author: David Sedaris

The true confessions of Santa's little helper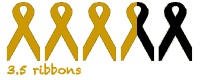 One of my favourite memories from childhood is of visiting House of Fraser in Glasgow every Christmas Eve. Normally the Salvation Army brass band would be playing at the entrance and my mum (and dad if he wasn't working) would take me to see the Glen Michael Cartoon Cavalcade live show and Santa. As everyone knows Frasers in Glasgow was the only shop in the world that had the real Santa, the other store Santas were just helpers as the man himself couldn't be everywhere at once. I can't really remember if he had elves or gnomes or whatever – I'm sure that he probably did, but they weren't important to me. All I cared about was Santa.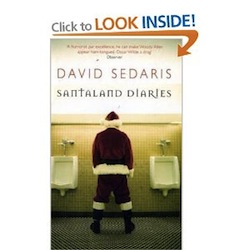 As a grown-up I now pass grottos in shopping centres and feel a tinge of sympathy for the poor saps in their green outfits and creepily rosy cheeks. I imagine young kids just out of drama school looking for their first acting job, contemplating a life of Shakespeare or profound social comment, but ending up with a santa hat in a freezing shopping centre. In reality the it's more than likely that the vast majority of elves are simply people looking for a job, there isn't any great motivation behind their performances – other than the need to pay rent and buy food. David Sedaris' essay The Santaland Diaries
chronicles his time as a young man as one of Santa's helpers at Macy's, New York's famous department store which claims to be the largest in the world.
This isn't a typical Yuletide story of cute children being instructed in the ways of Christmas by jolly old Father Christmases. This is a cynical view of the money-making conveyor belt that children and families are placed on by the big shops and a highly amusing look at how parents manipulate their poor kids in order to get that perfect photo or video. Reading Sedaris' account I felt dreadfully sorry for the children whose memories of Christmas visits to Santa involve being treated like props in a photoshoot. I also laughed a lot at the idiocy of the parents and the absurdity of a system where different families join different queues for different Santas based on their ethnicity.
The book also contains a number of short stories with a Christmas theme. These are a mixed bag, with the Diaries offering the best of the book. Some of the additional stories work very well such as the obnoxious reviewer critiquing children's nativity plays or the round-robin letter from a crazy middle-class mother coming to terms with the arrival of her husband's illegitimate daughter. Others aren't so great, particularly the one about the young David and his sister rescuing a stripper from domestic violence.
Sedaris casts a wry and cynical eye over Christmas traditions and it's no surprise that The Santaland Diaries have been adapted into a widely performed high school and college play, it is a witty look at the silly season which manages to dilute the saccharine nature of most Christmas entertainment without being too mean-spirited about things.