Released: 1992
Director: Brian Henson
Starring: Michael Caine, Kermit the Frog, Miss Piggy

One of the greatest Christmas movies ever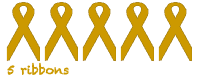 Ever since I set up LouiseReviews there's been one film I've been desperate to review and share with you all. Starting the website in July did mean that I was at exactly the wrong time of year to review The Muppet Christmas Carol
. So I've been itching for over five months to get this review up – I'm not really sad though, I didn't do it on the first day of the month or even make it the first post in the 12 Days of Christmas feature. I have some patience – honest. But not much, it's the 12th of December now – time to get on with it.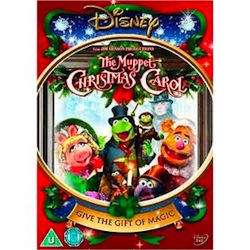 This is yet another retelling of the classic Dickens story of miserly Ebenezer Scrooge, the hard-hearted landlord who is visited by four ghosts on Christmas Eve – his former business partner Jacob Marley, and the spirits of Christmas Past, Present and Future. Through the intervention of the ghosts Scrooge relives his past and looks into the bleak future mapped out for him if he does not change his behaviour. The Muppets, as you would expect, put their own slant on their own version of this tale.
Scrooge is played by Michael Caine who has a great time stomping around, chewing the scenery and being the campest Scrooge I've ever seen. He's brilliant in the role and doesn't take the film, or himself, too seriously. The fun he's having is utterly infectious. Steven Mackintosh puts in a decent performance as Scrooge's nephew Fred, unfortunately though I can now only ever think of him as Fred.
Enough of the human cast – this movie is all about the Muppets. Gonzo the Great plays Charles Dickens and leads us through the story with his sidekick Rizzo the Rat. All your favourites appear here, some only fleetingly like Fozzie Bear as Mr Fozziewig, Scrooge's first employer and my childhood favourite Rowlf the piano playing dog. Kermit the Frog, of course, takes the lead role of Bob Cratchit and his wife Emily is none other than Miss Piggy.
The piece de resistance of the film is Jacob Marley, or as it is here, Jacob and Robert Marley portrayed by grumpy old men Statler and Waldorf who come to Scrooge's flat heckling him about his bad jokes. It's a short appearance but a brilliant one – the line about evicting the orphanage and the little frostbitten teddy bears is fantastic.
As with all Muppets films and sketches, real fun comes with spotting something new each time you watch the film. There are several in-jokes like the Micklewhite's shop sign behind Michael Caine (Maurice Micklewhite being Caine's real name) and little sight gags like Muppet carol singers hitting each other or fruit yelling for help as it is stolen from a cart. I can't even begin to think of how many times I've seen The Muppet Christmas Carol but every time I see it I spot something new.
I could (and do) watch this film several times a year, not just at Christmas, but this is the best time of year for it. Not only is this a great, fun, family-friendly movie but it's actually a decent version of A Christmas Carol. This has to be one of the greatest Christmas movies ever made, if you haven't seen it yet you're missing out on something special.