Published: 1994
Author: Delia Smith

Christmas hints and tips for the brilliant 50s housewife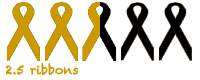 It's coming up to Christmas and I'm starting a new series – The 12 Days of Christmas. There's going to be book reviews, movie reviews, thoughts on the best Christmas movies and some Christmas present suggestions.
Up until about two weeks ago I hadn't really started to think much about Christmas, it wasn't enthusing me much at all this year. Then I had a chat with my mum and we arranged what we were doing this year – my parents are visiting us and I get to organise Christmas in my own home. All of a sudden I was a little festive glitterball. I needed to start thinking about so many things, presents, decorations, food. Oh yes, most of all I had to think about food and when I need inspiration on the culinary front I tend to turn to the blessed Delia Smith, the patron saint of all home cooks in the UK. Delia Smith's Christmas
was bound to be my saviour.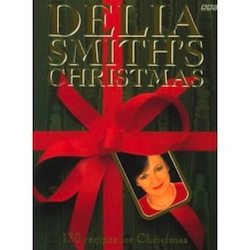 Almost immediately this book intimidated me and made me start looking around pubs and restaurants for Christmas bookings. The local Harvester will be perfectly suitable for a classy Christmas dinner won't it?
The introduction was everything that I wanted, it was sweet Auntie Delia telling me it would all be ok "My final message to you is not to worry" she says, "You will be pressured, you will get grumpy, but it will all be worth it." I believed her, until I turned the page and saw her shopping lists including Muscatels, Chestnut puree, Marrons glaces and Liquid glucose. This clearly wasn't a Christmas for Clumsy Beginners manual. This is a book for people who want to spend all of December in the kitchen.
Many of the recipes aren't as appealing as I had hoped for, partly because they all look so time consuming and complicated. Is it lazy of me not to want to make Pheasant Roasted in Butter Muslin served with Cranberry and Onion Confit? Or Cheese and Parsnip Roulade with Sage and Onion Stuffing? It just all seems a little complicated and not at all the relaxing Christmas with the family that I was hoping to create.
As for Delia's plans for the final 36 hours – well there's nowhere near as much alcohol and chocolate involved as I've been planning. She has me making bread sauce at 8.15am on Christmas morning – I never got up that early on Christmas Day even when I wanted to see what Santa had brought me. There is no way that I'm working from 7.45 am to 2.00 pm non-stop on Christmas Day, no matter what the sainted Delia tells me.
As well as being heavy on the workload, this is a heavy old book to get through. Pages and pages go by without a photograph of food, always the most appealing aspect of a cookbook. Many of the images have dark backgrounds and just don't draw me in the way that I would want. The chapter pages are all black with minimal decoration and a bit funereal rather than festive.
I'm being a bit harsh – for the perfect 50s housewife with plenty of time on her hands (or anyone today who is less easily intimidated than I am) there's certainly some great ideas here for Christmas meals that are a bit more appealing than the bog-standard turkey, sprouts and potatoes. And I'd be lying if I said that I wasn't going to try a couple of the smaller recipes like Spiced Pickled Pears and Traditional Braised Red Cabbage with Apples.
For an experienced cook who's looking for help creating an extra-special occasion and who doesn't mind many hours in the kitchen this is probably the ideal book. For someone like me who just wants some ideas to make the day a bit more tasty but still give me lots of time with a glass (bottle) of champagne, it's slightly out of my league.