Released: 2012
Director: James Larkin
Starring: Fiona Gillies, Geoffrey Streatfield, Adrian Lukis, Tom Conti

Brilliantly funny, but duff name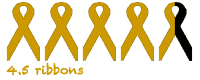 It's probably not very professional of me to admit this, but I do judge books by their cover and films by their names and posters. If a film has a poster which is all jaunty and has someone (usually Matthew McConaughey or Gerard Butler) leaning onto something I usually feel slightly nauseous and avoid like the plague. I'm afraid when the Raindance schedule was released and I saw some of the publicity for City Slacker I felt the same sense of foreboding. For a start the name City Slacker was enough to put me off – trying too hard to be quirky and we all know how I feel about quirky (I don't like it). This, however, was promising to be one of the big British films of Raindance so I girded my loins and settled down to watch.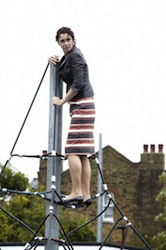 Fiona Gillies stars as Amanda, corporate high-flyer and alpha-female. Amanda wants children but not yet, unfortunately the eggs she has had frozen at a fertility clinic have been destroyed and she has to hurry up and conceive the old-fashioned way. Amanda is determined that she isn't going to have her children brought up by a nanny, but nor is she prepared to give up her own career. A young, virile, child-loving man who is prepared to be a stay at home dad is what is needed – the "City Slacker" of the title. Amanda's prayers appear to be answered by the appearance of Dan (Geoffrey Streatfield), however Dan is not all he appears with his actions being controlled by the duplicitous Charles, Amanda's ex-partner. Throw in Tom Conti as her haphazard father and it seems that Amanda's life is about to get very complicated indeed.
So far, so middle class. And there were plenty of elements of an English comedy of manners and pseudo-Notting Hill bumbling around. There was even a "whoops vicar, there go my trousers" moment that wouldn't have been out of place in a Brian Rix farce.  Against all my expectations however I loved it,  for all my sniffiness about rubbish titles and middle class stories and clichéd power bitches I absolutely loved City Slacker.
The cast is absolutely perfect in every way. Amanda could have been an absolutely unsympathetic character, but Gillies brought real depth and emotion to her. I do hope Fiona Gillies forgives me for being ungallant but it's great to see a woman in her forties who looks like a woman in her forties, albeit a beautiful woman in her forties. Streatfield played Dan beautifully and made the audience feel sorry for him, even as we knew he was behaving in an absolutely beastly way. Adrian Lukis (I remember the days when he was the dashing young hero) was wonderfully camp and over the top as the villainous Charles and as always Tom Conti steals every scene he's in with a well-timed arch of the eyebrow or shake of the head.
The script is also top notch. There's humour, romance and pathos and writer Michael Mueller accepts the inevitability of comparisons with Notting Hill and throws in a cheeky reference which almost brought the house down. One of the most striking aspects of the film though was the soundtrack. Each song seemed to fit perfectly. They did because they were all original pieces written by Geoff Jackson rather than pop hits slotted into place. A brilliant accompaniment to the action on screen and some of the music was beautifully touching.
I have to eat humble pie and admit that I was completely wrong to pre-judge City Slacker on the basis of the title and graphics. This is a brilliantly funny film which is bound to be one of the big hits of Raindance and deserves to be a big hit at the box office. Still don't like the name though.
City Slacker has its World Premiere at Raindance on Friday 5th October at 20.30 and there will be a further showing on Sunday 7th October at 12.30.