Released: 2012
Director: Christopher Payne
Starring: Cindy Jourdain, Arionel Vargas
A fantastic attempt – but more dance needed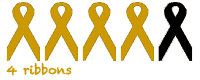 When flicking through the schedule for this year's Raindance Festival there was one film that really did jump out at me as being possibly the most innovative on the programme and that was Love Tomorrow, a romance set in London which saw Ballet Boyz Michael Nunn and William Trevitt act as Associate Producers and choreographers. This had the potential to be a dance film where the focus was on the beauty of dance and not on the insanity of dancers. It could be brilliant.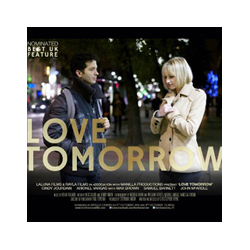 Eva (Cindy Jourdain) is a former dancer who is travelling on the London Underground and clearly distraught. She and ballet dancer Oriel, played by Arionel Vargas, exchange glances on the escalator at Camden Town and this brief encounter leads to a day where their mutual profession leads to a burgeoning love story and the reawakening of Eva's passion for dance despite the fact that she has received devastating news.
The decision to use professional dancers to play the protagonists in Love Tomorrow rather than actors was a bold one which could have backfired badly, but it has paid off nicely in this case. Cindy Jourdain, a former dancer with the Royal Ballet and Ballet Co-ordinator for the 2012 Olympics Closing Ceremony, is impressive as Eva and conveys her character's pain and sadness beautifully. She is bound to have a decent career ahead of her in acting. Arionel Vargas, the Cuban principal dancer with the English National Ballet, isn't quite as impressive when it comes to delivering lines but comes into his own with facial expressions and with his dancing skills. A scene where Oriel appeals to Eva with his dancing skills is beautifully seductive and his natural charisma comes to the fore. Script here would have been superfluous and it's reassuring that the makers knew when to hold back and let the dancing do the work.
The story develops nicely and the concept of how a chance encounter can change lives is a nice one, but hardly original. It's been done before in Sliding Doors, but the uniqueness here is in the gorgeous dance sequences. The unfortunate thing is that there are too few of these dance sequences. With the amazing talent on screen and the ability that Jourdain and Vargas have to manipulate emotions with their dancing skills it seems a waste that there are only a few short dance scenes.
The film's dance scenes are perfectly accompanied by Kevin Pollard's stunning original music and the choreography is beautiful. If only there was more of it. Love Tomorrow didn't quite meet up to my high expectations but it gave it a damn good try and better to try something different and not quite make it than not try at all. But next time guys – more dancing please.