20th Raindance Film Festival Launches
The 20th Raindance Film Festival was launched this morning with details of 104 feature films being announced including a fascinating Mexican thread, the best of independent British film making and a number of thought-provoking documentaries on the schedule.
Raindance was founded in 1992 by Canadian film-maker Elliot Grove and has built a reputation as one of the must-visit film festivals, particularly for fans of independent cinema. Attending last year's festival was one of my 2011 highlights and I'm hoping for more of the same this year.
Over 4,000 submissions were received from 70 countries and the team have whittled this down to a lineup of 105 features and 138 shorts. Fittingly for the 20th anniversary of the festival there are 20 World Premieres, 13 International Premieres and 64 UK Premieres. The festival will take place from 26th September to 7th October and I've already cleared my diary and hope to make it into London most days of the festival.
One of the strands that has already caught my eye is the Mexican one. David Martinez, Projec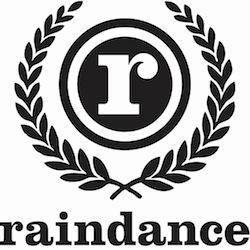 t Director of this strand, told me that Mexican cinema is enjoying a renaissance thanks to the international success of directors such as Alejandro González Iñárritu, Alfonso Cuarón and Guillermo del Toro. The festival's opening film is Mexican horror, Here Comes The Devil and three further features and three documentaries are included in the programme.
I'm impressed by the range of documentaries on offer and will be making it a priority to see Banaz: A Love Story about a brutal "honour" killing; Brilliant Soil about an indigenous potter who uses lead-free glazes and The Second Execution of Rommel Broom about a failed execution in Ohio and the state's claim that it has the right to try again.
It's really only at Raindance time that I get the chance to go beyond the multiplex – my nearest independent cinema is about a 45 minute drive away so I'm very much looking forward to the feast of independent cinema that I'll be enjoying in the next few weeks.
I'll be offering comprehensive coverage of the festival and hope to interview a number of film-makers.  You can also keep up to date at the Raindance website.