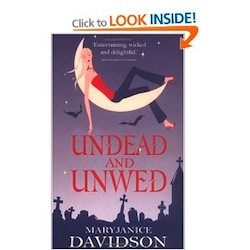 It was a quiet old night for the #BookTwub.  Most people hadn't read the chosen book Cutting For Stone
and so discussion on that was fairly limited.  Those who had read it liked it and would recommend to friends, my review is here.  I thoroughly enjoyed it.  Cutting for Stone has a strong sense of place and time and people agreed that setting is important to a novel, particularly in the work of authors such as William Boyd and Sebastian Faulks.  Other books with an African setting which found favour among the Twubbers included Half of a Yellow Sun
by Chimamanda Ngozi Adichie and Tim Butcher's Blood River
.
With Hallowe'en fast approaching talk soon turned to the subject of frightening books.   Favourite scary books included The Witches
by Roald Dahl and Mary Shelley's classic Frankenstein
.  Both of which are on my to-be-read list.  Recent horrors read also included Pandaemonium
by Christopher Brookmyre  and Necronomicon
, an H.P. Lovecraft collection.
The current trend for vampire stories intrigues me, so there was a chat about these.  A few of us had read the Twilight series, but the reaction was muted – neither terribly positive or negative.  Several people suggested the Sookie Stackhouse
series by Charlaine Harris.  The Southern Vampire Mysteries as they are properly known are the inspiration for the True Blood TV series.  Also recommended for the second time in as many weeks was MaryJanice Davidson's Undead series which spoofs the current vampire fashion.  The series does look particularly funny and once my to-be-read pile is a little more manageable I think I'll pick up Undead and Unwed
, the first book in the series.
Suggested ghost stories included The Angel's Game
by Carlos Ruiz Zafon and Dark Matter
by Michelle Paver.
I took a quick straw poll after the discussion and everyone agreed that general discussions were more appealing and inclusive than those which focused on one specific book.  In future we'll stick to general discussions on a weekly basis.  Themes such as last week's Dahl/Blyton seemed to be popular so we'll have the occasional themed chat.  What themes would you like to see discussed?  Let me know in the comments.
Next #BookTwub will take place on Thursday 3 November at 8pm.  General discussion – everyone welcome, the more the merrier.