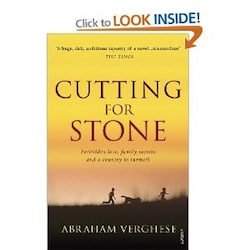 Published: 2009
Author: Abraham Verghese

An evocative and moving story of family secrets and betrayal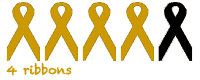 A confession to begin with.  My name is Louise and I'm a book-buying addict.  It can be from Amazon for my Kindle, or in the supermarket or even in the charity shop.  Anywhere I can get hold of an interesting looking book I will.  One of the downsides of this is that I buy books on a whim and then take a long time to get round to them.  Cutting For Stone
by Abraham Verghese was one of those impulse buys from a book stall at an old office.  The cover was bright, the blurb on the back seemed interesting so I picked it up, brought it home and left it on a bookshelf for a couple of years.
When I launched #BookTwub I did some research on book groups to see what novels were among the favourites and was surprised to see Cutting for Stone on several lists.  Along with The Ghost and The Night Circus I put it to a public vote – Cutting for Stone convincingly topped the poll.  It was time to take it off the shelf.
Spanning five decades this is the story of Marion and Shiva Stone, twins born joined at the head in an Addis Ababa hospital.  Their mother, an Indian nun, dies in childbirth.  Their father, an English surgeon, flees the country unable to cope with his guilt and grief.  The twins are brought up by two Indian doctors who worked alongside their parents.  The closeness that the boys shared as children is torn apart by a betrayal and Marion leaves Ethiopia for a new life in the United States.  Over the years both become surgeons like their father, but the family relationship remains strained.  Interwoven with Marion and Shiva's story is Ethiopia's turbulent history including an attempted coup and the rise of the Eritrean independence movement.
This is a stunning book with a truly epic scope.  Verghese's descriptions of places and events are both evocative and convincing.  He takes the reader to an Indian convent, an African hospital and an American neighbourhood all of which are richly drawn.  Verghese is himself a surgeon so his attention to medical detail is exquisite throughout.  Surgical procedures are a major element of the narrative and are vividly described but thankfully they remain completely understandable and don't become overwhelming for the reader.
The pacing of the story is slightly strange.  The birth of Marion and Shiva takes place over several chapters, yet years are pushed through in less than a paragraph.  This uneven narrative does work in terms of the story-telling but it took me a while to get used to the change from a slow beginning to a more rapid movement of time.
As the story is narrated by Marion, he is the only character that we get to know intimately.  Others, particularly Shiva, are slightly aloof.  To a great extent this left me disconnected but as a main theme of Cutting for Stone is the breakdown in Marion and Shiva's relationship this disconnection does seem appropriate.
With the exception of Hema, the doctor who adopts the twins, the female characters are poorly developed.  They are either saints or sinners, servants or prostitutes and fairly stereotypical.  Whether this is a result of Verghese's own upbringing in a patriarchal society is open to speculation but it is a weakness in the book.
Overall I thoroughly enjoyed Cutting for Stone.  It is a richly descriptive and fully immersive story of a family ripped apart by secrets and betrayal against the backdrop of a country in turmoil.  I'm so glad that I buy books on a whim at times.  I just have to make sure that I actually get round to reading them.