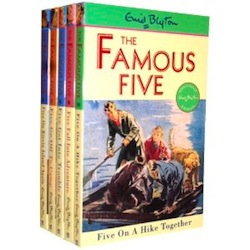 Another Thursday and another #BookTwub chat on Twitter.  The fallout from last week's Roald Dahl/Enid Blyton feud continued.  This week though there were more boys taking part in the discussion so Dahl topped the poll.  If I counted all of the votes that came in the following day…. Dahl would still have won, but only by one vote.  It did appear that people had only read one or other of the authors as a child.  I know that I certainly never read any Dahl when I was a little girl.  In fact I finished The BFG just this morning, my very first Dahl children's book.  Relatively few of us had re-read either author since becoming adults.  With only a couple of exceptions, those had were parents introducing their own children the the books that they had loved when they were young.
Bad news for Booker Prize winner Julian Barnes – despite having been crowned less than 48 hours previously our Twubbers were not impressed.  No one had read the winning book nor was anyone likely to do so in the immediate future.  As happened last week, Book Awards were given pretty short shrift and regarded as dull, boring and depressing.  We all seem to be happy to choose our own reads without the"assistance" of literary prizes.
There was a wide variety of books on lists for Santa to drop into Christmas stockings including graphic novels, latest works by Margaret Atwood, Helen Dunmore, Kathy Reichs and David Baldacci.  Twitter user pixelatedimage (David du Chemin) also found a fan.
As expected the conversation turned back to Dahl/Blyton with people sharing their must-reads by the authors.  These included Danny the Champion of the World, The Famous Five, The BFG and The Twits.  When asked which other children's authors were as compelling as Blyton and Dahl lots of people picked JK Rowling.  Philip Pullman was also mentioned.  It appears that we're not as excited by new books by adult authors as we were as children, although releases by Chuck Palahniuk and John Grisham are eagerly anticipated.
The chat ended with a reminder that #BookTwub on 27th October will be discussing Cutting for Stone by Abraham Verghese.  Don't worry if you haven't read it – there will be plenty of general discussion points as well.  Keep an eye on Twitter for November's poll.