Released: 2010
Director: Christopher Nolan
Starring: Leonardo DiCaprio, Ellen Page, Joseph Gordon-Levitt

A brilliant film which makes you work hard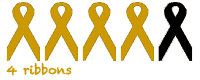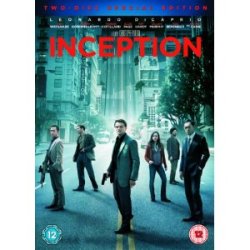 Christopher Nolan's high-concept drama Inception was one of last year's biggest box-office hits and a massive success with critics who claimed it proved that a summer blockbuster could also have a brain.
My husband Darren saw the film before I did and raved about it, so we bought a copy on Blu-Ray.  It still took me a while to sit down and watch it.  I wasn't sure it would be an entirely fun experience.
The basic premise is relatively simple.  Relatively.  Leonardo DiCaprio plays Cobb, a man who specialises in extracting valuable information from people's minds while they are dreaming.  After a job goes wrong he has to attempt an "inception" – placing an idea in the mind of a businessman which will benefit a corporate rival.  That all sort of makes sense, it's how it is to be achieved through a series of ever deeper dream states that really confuses the poor viewer.
While DiCaprio is the star name, this is very much an ensemble piece with a brilliant cast including Ellen Page, Tom Hardy and Ken Wanatabe.  Page is impressive as Ariadne, a student who joins the team to create mazes within dreams and it is through Cobb's explanations to her that the audience gains a degree of understanding of the narrative.  Tom Hardy offers some much-needed flashes of humour, particularly in his exchanges with the serious-minded Arthur (a fabulous Joseph Gordon-Levitt).
The special effects are stunning. The scene where Cobb and Ariadne sit calmly in a Paris cafe while the city explodes around them is fantastic and Arthur's battle with assailants in a gravity-free hotel corridor is exhilarating.  Nolan rightly chose not to rely too heavily on CGI, instead much of what we see is "real" and adds to the impressive look and feel of the film.
Inception is brilliant but there are a few downsides that stop it being perfect.  I'm not sure that I ever want to work as hard as I do when watching this film.  At one point it all becomes very convoluted and Ariadne asks "Whose subconscious are we going into now".  It's a bloody good question and one which I certainly can't answer.  I'm never exactly sure who is dreaming and who is just part of the dream, or how everyone gets into someone else's dream in the first place.
The appearance of snowsuit-clad assailants is over the top and a sub-par rip off of any number of 80s Bond films. While I understand the inclusion of Cobb's wife and the concept of limbo, they are merely additional layers of confusion and don't add much.
Having said that, Inception
is that rarest of films.  A satisfying blockbuster with an intelligent story.