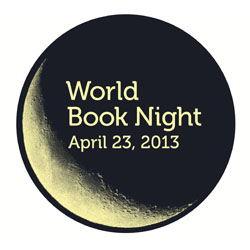 This week saw the UK celebrate its 3rd annual World Book Night and the US its 2nd. 23rd April was chosen as the date as it is the UNESCO World Book Day, the anniversary of Shakespeare's death (and probable birthdate) and the anniversary of the death of Miguel de Cervantes. Each year on World Book Night volunteers give out thousands of copies of specially selected books to individuals who may not read on a regular basis.
I've selected ten of my favourite books which have been distributed across the two countries over the past 3 years.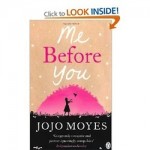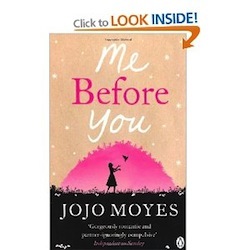 1. Me Before You
– UK World Book Night 2013
This was one of last year's success stories and had I read it before making my choices for distribution it would have been top of my list. Don't be fooled by the chick-lit-a-like cover illustration, this is a heart-breaking story of an active young man left paralysed after an accident and his desire to end his life at Dignitas. Into his life comes the vibrant Lou Clarke who makes it her goal to get him to change his mind. I found my own preconceptions about assisted suicide challenge as I wept my way through this book.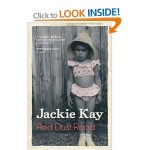 2. Red Dust Road
– UK World Book Night 2013
I admit it – I was attracted to this book because of the name. I was brought up in Glasgow on a street called Red Road. The author is Glaswegian and was brought up only 10 miles or so from my childhood home. It was karma and I had to read this book. Poet Jackie Kay comes from a mixed-race background and was adopted by a white couple. Although Kay's family life was exceptionally happy she decided to search for her biological parents – a young woman from the north of Scotland and an African man. Red Dust Road is funny, moving and touchingly honest.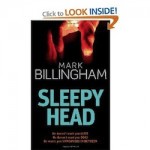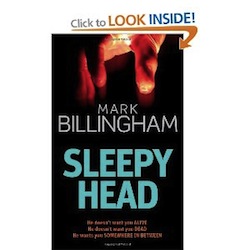 3. Sleepyhead
– UK World Book Night 2012
Despite being a massive crime fiction fan I actually hadn't read any of Mark Billingham's work until last year and the appearance of Sleepyhead on the World Book Night list. This is the first of the DI Tom Thorne mysteries and while the character isn't fully developed in this introductory book there's certainly enough to make him an appealing character. I've since gone on to pick up more Thorne books and have so far thoroughly enjoyed them all.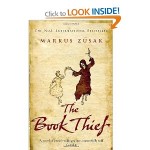 4. The Book Thief
– UK & US World Book Night 2012
Last year when I signed up to be a giver this is the book I desperately wanted to give out. This is a wonderfully told story of a young girl in Nazi Germany during the Second World War whose adoptive parents assist a Jewish man hiding from the authorities. The use of Death, a benevolent creature, as the narrator was a master stroke by author Markus Zusak.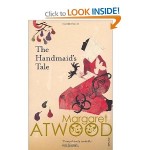 5. The Handmaid's Tale
– US World Book Night 2013
It's been a few years since I read this, although there is a copy waiting on my Kindle, but it still stays with me. Margaret Atwood's vision of a dystopian America (known as Gilead) where women are forced to work as Handmaids to the ruling elite – women whose sole purpose is to bear the children of the elite. The state of Gilead is one where fundamental Christianity has taken control – there is institutionalised sexism, racism and homophobia and women are merely the possessions of their husbands. This was one of the first feminist novels that I read and is terrifying mostly because it's not entirely unimaginable.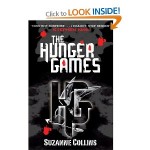 6. The Hunger Games
– US World Book Night 2012
Suzanne Collins' young adult trilogy has been a blockbuster hit with teenagers and adults alike. The first film, based on this first novel in the series, was released last year. A post-apocalyptic North America is divided into 13 Districts ruled by an authoritarian Capitol. District 12's Katniss Everdeen becomes a symbol of resistance when she competes in the annual Hunger Games – a fight to the death between young people from each district. Unlike other YA novels where death is clean and something magical this is bloody, horrific, violent and cruel. I read the entire trilogy in just four days.
My review of The Hunger Games film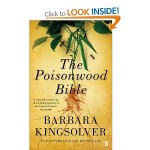 7. The Poisonwood Bible
– US World Book Night 2013
Telegraph journalist Tim Butcher wrote a fabulous travelogue, Blood River, an account of his journey through the Democratic Republic of Congo. I was by turns fascinated by his tale, frustrated that he appeared to put himself and others in constant danger and saddened by the violence that tears the country apart. Mostly though I wanted to read more about the country. I have Joseph Conrad's The Heart of Darkness waiting to be read and I read this novel by Barbara Kingsolver a couple of years ago. It's a fascinating insight into a dangerous country and a great dissection of a family torn apart.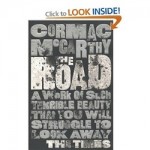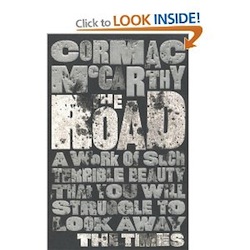 8. The Road
– UK World Book Night 2012
This was my second choice last year and the title I was selected to distribute. I hadn't read it before last year and marked it down as my second choice as it intrigued me. The story of a father and son travelling together through an America ravaged by an unidentified cataclysmic event is both beautiful and horrific. The manner of writing will undoubtedly put some people off – there are no defined chapters and the punctuation is a grammar fetishists nightmare. If you stick with it though it's a hugely worthwhile read.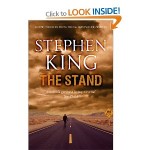 9. The Stand
– US World Book Night 2012
I've only read one Stephen King book (and listened to one audiobook) and it was this blockbuster about the conflict between good and evil in a post-apocalyptic America. 99.4% of the world's population has been wiped out by a mutated strain of influenza and The Stand follows a number of survivors as they attempt to rebuild their lives. I loved it when I read it and it certainly does illustrate why Stephen King is one of the world's favourite authors.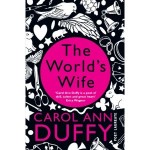 10. The World's Wife
– UK World Book Night 2011
One of the things I most like about World Book Night is that there is a real range of books selected for distribution. It's not all Pulitizer Prize winning literary novels. There's romance, adventure, graphic novels, (auto) biographies and poetry collections. This collection of feminist retellings of well-known historical myths and stories by Poet Laureate Carol Ann Duffy is imaginative and by turns funny and thought-provoking. Even for a poetry philistine it's well worth a read.