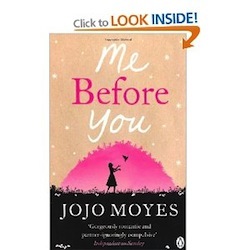 Published: 2012
Author: Jojo Moyes

A brilliant, thought-provoking tear-jerker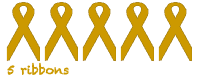 It may surprise you to know that I can be somewhat opinionated at times. Not just about films and books but about everything around me in life – both the trivial and the serious. I tend however to struggle with the big moral questions as I can always see both sides of the argument. The 'right to die' issue however is one that I'm quite comfortable with my opinions of and no matter what I read or whatever arguments I hear I remain quite steadfast in my views. The last book I expected to challenge my beliefs was Jojo Moyes' Me Before You
, a book that at first glance appears to be a semi light-hearted love story with a very stereotypical chick-lit cover.
Lou Clarke is a working-class girl in her twenties who only realises she is stuck in a rut once she loses her beloved job at The Buttered Bun café in the small tourist town where she has always lived. Will Traynor is a wealthy, adventurous businessman left quadriplegic after a motorbike accident who feels that life as he knows and loves it is over and that he would rather no longer continue living such a joyless existence. Lou and Will are brought together and change each other's lifes and perceptions of the worlds in which they live.
I absolutely adored this book. I was greedy about reading it, I didn't want to talk to anyone, I didn't want to stop to eat and I didn't want to turn out the light at night even though it was 2.30am and we had to get up in the morning for work. I reckon from starting to finishing the book took me 27 hours and that included sleeping, eating and working time. I was totally hooked on the story of Lou and Will.
The characters were thoroughly believable and while I have no experience of the kind of devastating event which befalls Will, everything about his story and experiences rings true to me. I'm sure there are plenty of people who could contradict Will's desire to end his life and many quadriplegics whose story would be one of gratitude at being alive after their accident and NOT wanting to end their lives but it isn't this story.
The secondary characters are also believable but I'm not sure if we were supposed to like them or not. I think we were supposed to believe that Lou's family are warm and loving in that charming, working class way that's so beloved of authors and television writers. I don't like it at all and find it cloying and wanted Lou to tell her parents they were leeches but I, of course, have a black space where my heart should be. On the other hand I quite liked Will's icy cold mother and philandering father.
The love story is touching and you so want Lou and Will to get together despite the many obstacles in their way – including Lou's fitness fanatic boyfriend Patrick. The commentary on the British class system is nicely done and the portrait of young people in small towns trapped in small lifes is spot on. Where Me Before You triumphs is in its exploration of the right to die debate. It doesn't hit us over the head, it doesn't try to be a wider moral debate although the beliefs of a number of characters are explored. This is a very personal story of one character and what he feels is best for him. He isn't a poster boy for a cause, he isn't trying to change the law, he simply wants to end his own suffering. Likewise, Lou's actions aren't those of a moral or a religious crusader. She just wants to save the life of the man she has come to love.
I spent the last 30 or so pages of Me Before You crying like a baby. I'm not sure if my own views have actually changed but I've certainly been given more to think about. A wonderful, tear-jerker of a book.