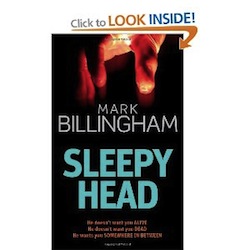 Published: 2001
Author: Mark Billingham

A terrifying concept makes a terrific thriller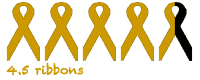 I'm delighted to have been chosen as one of this year's World Book Night givers. I didn't get my first choice, The Book Thief, but I'm still really pleased to be able to give away 24 copies of Cormac McCarthy's The Road
this April. At the beginning of the year I considered setting myself the challenging of ensuring that I had read all 30 books by April 23rd. With over 100 books on my to-be-read pile it did, however, seem a little self-indulgent to buy myself the 16 books I would need to complete the list. That doesn't mean that I didn't treat myself to some as a little Christmas present!
Mark Billingham's Sleepyhead
was one that immediately grabbed my attention. As regular readers know I'm a big fan of crime fiction so this first novel in the DI Tom Thorne series, now a TV series starring the great David Morrissey, was always likely to appeal. A young woman has survived a brutal attack but is left suffering from "locked-in syndrome". She can see, hear and feel but is paralysed and cannot communicate with doctors or police. At first it is believed that survivor Alison Willetts is the first mistake of a serial killer who has been inducing strokes in his victims to murder them, but it becomes evident that Alison is in fact the first success story for an attacker who wants to leave his victims alive.
That concept was what really drew me into Sleepyhead. It's truly terrifying to imagine yourself in a world where you are conscious of everything going on around you but unable to participate in the world. Having chapters from Alison's point of view was a stroke of genius from Billingham, in crime novels it's incredibly rare to get the opinion of the victims and this helps to make Sleepyhead stand out. It's no surprise that this was the best selling debut novel of 2001 and spawned 8 further books in the Thorne series.
Thorne is a decent hero, but very much in the mould of the tough fictional detective. Dodgy personal life, willingness to challenge authority and doesn't play well with others in the police much to the dismay of his bosses. According to Billingham, Thorne is a character who will develop through the series and unlike other writers he doesn't have a thick folio of information about his character, instead Thorne will grow organically over time. As such there isn't huge development of either Thorne or the supporting characters in this book.
I really enjoyed Sleepyhead, it was one of the most compelling British crime thrillers I've read in a long time. With the current fashion for Scandinavian fiction (one which I enjoy), it's good to take a moment to remind ourselves of how imaginative and downright brilliant British crime fiction can be. The next book in the Thorne series, Scardey Cat, is at the top of my list of books to buy as soon as my to-be-read pile shrinks. If you receive Sleepyhead on World Book Night you are in for a great read – enjoy.