Released: 2012
Director: Martin McDonagh
Starring: Colin Farrell, Christopher Walken, Woody Harrelson
A Few Laughs But Leaves A Nasty After Taste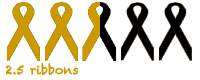 When I saw In Bruges I liked it but didn't love it, Colin Farrell was good and Brendan Gleeson was great but I didn't think the film was anything special. When I learned that writer/director Martin McDonagh was reuniting with Farrell I wasn't especially excited but the trailer for Seven Psychopaths was amusing and other than The Hobbit and a slew of children's films there was little else on at the local multiplex so why not?
Colin Farrell plays Marty, an alcoholic screenwriter suffering writer's block who finds himself unwittingly caught up in a dognapping scheme run by his friend Billy. Billy's fairly innocent con of stealing a dog then having his partner Hans return it for the reward money is thrown into chaos when he steals the beloved Shih Tzu of unstable gangster Charlie. Lines are blurred between real-life and Marty's unwritten manuscript – also called Seven Psychopaths.
While I was watching the film I enjoyed it. The performances were nice, I've always liked Colin Farrell and he plays Marty very well. Sam Rockwell is as nuts as ever but I'm getting bored of his over the top schtick. Wouldn't it be nice to see him play a nice, sensible, boring accountant for once? He's become so pigeon holed as the actor who plays crazy that it's become rather mundane. Christopher Walken and Woody Harrelson are both excellent but around about half-way through the film it felt obvious that the cast were out-performing the material massively.
The idea of the characters writing and discussing a film called Seven Psychopaths began to wear quite rapidly. It was all rather self-congratulatory and smug and the jokes that I'm sure are meant to poke fun at the racist, homophobic and sexist conventions of many Hollywood films end up coming across as downright racism, homophobia and sexism.
Which brings me neatly to the sexism of this film. The more I think about it, the more I realise that Seven Psychopaths is a deeply unpleasant, misogynistic movie. There aren't many women in this film and the ones that do appear have very defined roles – they are victims. They are there to be abused (physically or in the most profane verbal terms), to be killed or to have their breasts on show for no justifiable reason. I don't mind violence, I don't mind bad language and I don't mind nudity – if they are appropriate to the story, I'm not sure they are here. On reflection it seems every single female character was included in this film to be treated badly in order to send a message to a man, she doesn't exist as an individual. That's left me with a really bad feeling about Seven Psychopaths.
There are some good points to this film, not least the performances and a very cute Shih Tzu but do your best to enjoy it for the 110 minutes that you are in the cinema and don't think too much about it after the credits have rolled