Released: 2012
Director: Peter Jackson
Starring: Martin Freeman, Ian McKellen, Richard Armitage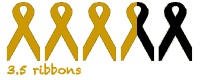 It was inevitable that the successful division of Harry Potter and the Deathly Hallows into two parts would lead to future screen adaptations coming in multiple installments. And so it came to pass almost immediately with Twilight: Breaking Dawn and the announcement that Peter Jackson's The Hobbit, prequel to his all-conquering Lord of the Rings trilogy would be in two-parts: An Unexpected Journey and There and Back Again. Then came another statement, there would be a third film The Desolation of Smaug.  The source novel by J.R.R. Tolkien lasts 300 pages so this equates to 3 films at approximately 3 hours each?
I've only read The Hobbit once and that was about 23 years ago as a teenager but I don't remember it having enough content to sustain 9 hours of film. The initial reactions from critics to the first part of the new trilogy, The Hobbit: An Unexpected Journey would seem to bear that out. In just under three hours Jackson portrays just one hundred pages of action.
Bilbo Baggins lives a peaceful life at Bag-End until the wizard Gandalf entices him to join a band of dwarves led by Thorin Oakenshield on a great adventure to reclaim their homeland and treasure from the dragon Smaug. Along the way Bilbo encounters Orcs, Elves, trolls, goblins and a mysterious creature names Gollum who owns a precious golden ring.
Without a doubt this film is too long. At least half an hour too long, but possibly more. Twice I was convinced the narrative had come to a natural and satisfying break and I felt happy with where the film had ended, only for it to carry on. I also had very heavy eyelids at one point and perhaps even nodded off for a moment or two which is never a good sign.
Where An Unexpected Journey does succeed is in the fabulous performances. Martin Freeman as Bilbo Baggins is an absolute joy. At the beginning of the film Bilbo is a fastidious, fussy and bumptious little man horrified by the invasion of dwarves into his perfectly ordered life and Freeman plays this beautifully. He will be a joy to behold over the next two chapters as his character continues to develop and change. Richard Armitage is also very good as the arrogant Oakenshield, determined to reclaim his throne. He makes a fine leader of men (dwarves). Tell me something though – when did dwarves become sexy? Andy Serkis as the creature Gollum impresses even more than ever before. He's managed to bring even more humanity to the vile little creature and surely it's only a matter of time before awards bodies start to recognise his truly unique talents?
The production design maintains the impressive standards set in the first three films, but other than the Goblin King's underground lair which is very impressive, I don't see much progression in the 9 years since The Return of the King which is a real disappointment. I went to see An Unexpected Journey in run of the mill 2D. I didn't try 3D or 48fps, I like the experience of 2D and the film looked perfectly fine in this format. Nothing out of the ordinary but crisp, clean and perfectly beautiful to look at. I'm sure that I enjoyed taking in the lush New Zealand scenery more this way more than I would have if I was concentrating on the method of film-making.
I wasn't over-whelmed by The Hobbit, but nor was I underwhelmed and on reflection I'm rather looking forward to finding out in 2013 why the dragon has been quite so desolate.