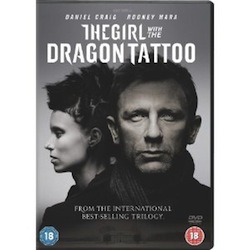 Released: 2011
Director: David Fincher
Starring: Daniel Craig, Rooney Mara

A brave adaptation of a shocking novel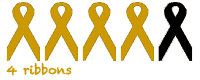 In my top-ten crime writers list published last year I included Stieg Larsson. His Millennium trilogy was a tour de force and Lisbeth Salander was a new kind of heroine – spiky, unique, damaged and at times a little unlikeable. With all the hype around the books it was no surprise that Hollywood came knocking. Beaten out of the blocks by a Swedish adaptation which was well-regarded, David Fincher's vision of The Girl With The Dragon Tattoo
is nonetheless a brave take on a difficult novel.
Journalist Mikael Blomkvist, fresh from a bruising libel trial, is hired by the retired head of a Swedish manufacturing conglomerate to investigate the forty-year old disappearance of his grand-niece. Blomkvist hires computer expert Lisbeth Salander as his research assistant and together they discover a terrible secret at the heart of one of Sweden's richest and most well-regarded industrial families.
The film is a dark, depressing tale of abuse and family secrets. Fincher rightly chose to retain the novel's Swedish setting and the action moves from a dark, dismal Stockholm to the snowy wastelands of northern Sweden where Blomkvist investigates what happened to Harriet Vangar so many years ago. Fincher creates a dark and depressing atmosphere that gets right to the heart of the story.
The cast, led by Daniel Craig as Blomkvist and Rooney Mara as Salander, do a good job. Rooney Mara was rightly nominated for the Best Actress Oscar. She is almost perfect as the tough but vulnerable Lisbeth. She also comes out of some fairly graphic and horrific scenes of abuse with her dignity intact – it can't have been easy to film and it's to the credit of Finch and Mara that they didn't flinch from the novel's more difficult scenes. Craig was suitably grizzled as Blomkvist however there was something a little understated about his performance – I would have liked to have seen more authority in his actions.
The supporting cast all gave good but generally very short performances. No-one really got much screen time. I especially would have preferred to see more of Robin Wright as Blomkvist's sometime lover and business partner Erika Berger and Embeth Davidtz was almost invisible as his sister Annika. I hope the latter especially is rectified in future installments. Fincher assembled a great cast – he should have used them more.
The film didn't do as well at the box-office has had been hoped, however it is expected that Fincher, Craig and Mara will return to complete the trilogy. When this happens however is a completely different matter – Craig is currently filming Skyfall and Mara's career has soared since this breakout performance. If a sequel is in the pipeline I would suggest toughening up the portrayal of Blomkvist and giving some of the supporting characters a chance to shine.
This is a hard-hitting and brave adaptation of the Larsson novel but there was just a little something missing that stopped it being great. The audience will give the next film a chance but if the bar isn't raised, there may not be a third and a great story will be left unfinished.