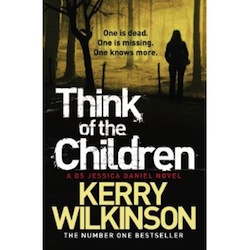 Published: 2013
Author: Kerry Wilkinson

A decent crime thriller – but too many storylines stops it being great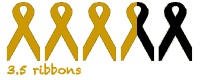 When I first got my Kindle I went through a period of downloading many, many free and cheap books. More than I could possibly read in a decade and with no quality control whatsoever. There was a flurry of mindless downloading of books onto my new and special machine. I was, I admit, greedy. In some cases I discovered gems that I would previously never have found such as Broadmoor Revealed, a fascinating insight into my local hospital for the criminally insane. I've also stumbled over some books that make me want to cry (thankfully a horrid little book called The Taking of FLOTUS appears to have fallen off the Amazon website). Unsurprisingly most of the many books downloaded have remained unread. One of those books is Locked In, the first of Kerry Wilkinson's DS Jessica Daniel's series. When I received a review copy of the fourth in the series, Think of the Children
, I wondered if I should start at Book 1 or just get stuck in.
I chose the latter option and jumped straight in. Manchester Police's Detective Sergeant Jessica Daniel is on her way to work one wild and wet Manchester morning when she witnesses a fatal car crash. Not only does she discover the body of the driver but in the boot of the car is the body of a child. The investigation leads Jessica and her team to a set of children's clothes buried in the woods, a list of children's names in an allotment shed and a case of a boy who has been missing for almost fifteen years. Then one of the children on the list also goes missing….
This is an enjoyable police procedure with an engaging and likeable heroine. I found myself warming to Jessica throughout the novel. She felt very real to me – she wasn't perfect, she makes mistakes, she has her strengths and weaknesses but crucially she wasn't so ditzy or damaged that she became an unlikeable cliché. I particularly enjoyed the scenes where she cooked her first ever Christmas dinner. My one complaint is that there were too many storylines going on at once. It's often good to have several threads dangling to be tied together neatly but Wilkinson didn't quite manage this satisfactorily. One less thread and this would have been a much tauter and more streamlined narrative.
Think of the Children is quite a plainly written police procedural. I realise that may sound like an insult but that isn't the intention. I mean that it's solid, it's quick to get to grips with and it is lacking in pretension. For someone new to the genre or those who aren't fans of blood and guts crime novels this is a good bet.
Not having read the first three books in the series didn't hold me back in my understanding and enjoyment of Think of the Children. While there are references to Jessica's romantic and professional experiences in previous novels the relevant information is included and I don't believe there's much that I missed out on by skipping straight to book four. That's not to say of course that I won't be going back to Locked In – I certainly will. And I'll be picking up volumes 2 and 3.
Kerry Wilkinson began his crime writing career as a self-publishing sensation. His Jessica Daniel series is now available in both paperback and ebook from Pan MacMillan. However you read them I would say they are definitely worth a look.
Think of the Children will be released in paperback and ebook on 28 February 2013