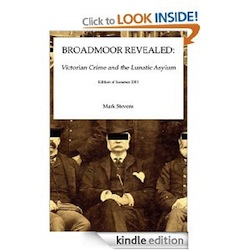 Published: 2011
Author: Mark Stevens

A fascinating look at Britain's social history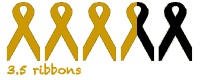 I'm currently observing one of my semi-regular book buying moratoriums. When my to-be-read pile gets a little out of control I stop purchasing new books until it's down to a more respectable figure. It's currently at one hundred and (mumble, mumble) and it's going to be a while before I can justify spending money on new books. As you can imagine this isn't great for me. I like books, I like buying books, I like adding new books to the to-be-read list (oh yes, I do have a list that is updated). But thanks to the delights of my Kindle
I've found a sneaky way around the moratorium. Free books. There's a Top 100 list of free books and it's always worth a look. I've nicely topped up my classics library and downloaded several books that look interesting, but not interesting enough to pay for.
I was off on a long flight recently and wasn't sure that I had enough books on my Kindle to see me through so I had a look at the top 100 free books. Most looked like generic romance or crime novels and I wasn't particularly interested in those. Then I stumbled upon Broadmoor Revealed: Victorian Crime and the Lunatic Asylum
. It grabbed me straight away, I'm studying for a degree in Criminology and Psychological Studies and this just seemed like a perfect alternative to all of the other books I had.
Written by local archivist Mark Stevens this is an exploration of the early years of the Broadmoor Criminal Lunatic Asylum (now Broadmoor Hospital) through the stories of some of the inmates. Perhaps a little surprisingly this isn't a salacious or overly exciting book, instead it is a thoughtful and sensitive history of the asylum, its staff and even its inmates. Stories told include those of Edward Oxford, convicted of High Treason for his attempted assassination of Queen Victoria and Prince Albert; Richard Dadd, a talented Victorian artist who murdered his father, believing him to be the Devil and William Chester Minor, who contributed to the first edition of the Oxford English Dictionary.
One of the most surprising aspects of the stories is how liberal the regime at Broadmoor was. I expected evidence of cruelty and cruel punishments but for the most part this was not the case. The medical staff at Broadmoor seemed genuinely concerned for the well-being of their patients and were loathe to carry out any treatments which were not in the best interest of the patients. Indeed, the regime at Broadmoor encouraged patients to express their artistic sides and many flourished here such as Dadd.
This is a short book with only a few of the thousands of stories from the Broadmoor archives however it is a tantalising insight into one of the most misunderstood institutions in Britain. Mark Stevens has done a great job and has shown once again that free Kindle books are worth considering – every now and again a fantastic, informative read will come along.