Published: 1909
Author: Gaston Leroux

A tale of two stories….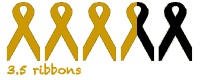 I'm a fan of musicals.  Have I mentioned that before?  Only a hundred times a day?  Well I do always say that if it's worth saying, it's worth saying a lot.  I'm writing this review of The Phantom of the Opera
while listening to Les Miserables.  And yes, the songs are all getting mixed up in my head.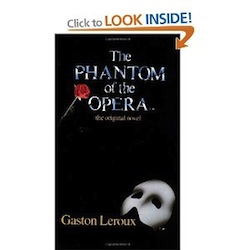 A couple of months ago, The Phantom of the Opera joined Les Miserables in celebrating 25 years on the West End stage and cemented its position as one of the world's favourite musicals.  For some reason it's not a show that I've seen yet, but I know the music well and thought I knew the story too.  Reading the book taught me that I knew comparatively little about the source material.
Gaston Leroux's story was originally published as a serial in a French newspaper before being issued in novel format.  The Paris Opera House is seemingly haunted by a malevolent spirit, willing to bring disaster upon the management, staff and patrons if his demands are not met.  He wishes that that Box Five be kept for his exclusive use and that an annual retainer of thousands of francs be paid.  In addition to these needs, the Phantom develops a relationship with young singer Christine Daae with whom he has fallen passionately in love.  Christine at first believes the Phantom to be an Angel of Music, sent by her late father from beyond the grave to continue her musical education.  Christine discovers that the Phantom is in fact a disfigured man named Erik who will stop at nothing to win her heart and separate her from her true love Raoul, Vicomte de Chagny.
The first thing that struck me about The Phantom of the Opera was how many passages in the book had me singing songs from the musical.  While the adaptation is not wholly faithful there are a lot of recognisable passages – I felt as I read that the story was both familiar and new at the same time.  It was like meeting an old friend after years apart – you know the basic and love what is in front of you, but there's more to learn that you've been missing out on.  There are characters who don't appear in the musical and storylines are changed to fit Andrew Lloyd Webber's plot.  What isn't changed is the sense of passion that runs through the music – the Phantom's love for Christine is heartbreaking and despite his evil acts we feel sorry for him.
This is very much a book of two halves.  The first half is tight, exciting and a compelling ghost story.  Tension is high and the danger faced by those in the Opera House is tangible.  Once the discovery is made that the Phantom is merely a man there is less fear and excitement.  Having said that, the scene in Erik's torture chamber with iron trees and a terrible hall of mirrors is genuinely creepy.
My main problem with The Phantom of the Opera was the change of narrator half way through the story.  The voice of an historian tells us the story in a detached manner but there is a change to first person narration from a character known only as The Persian who we have not encountered much until his sudden elevation to central character.  It feels disjointed and at odds with the earlier chapters.  There was also a lack of decent character development, everyone felt a little one-dimensional and consequently it was not easy to feel much sympathy for their plight.
I enjoyed this book and read it quickly, not wanting to put it down until I had finished but I think I'll probably find more satisfaction in the musical adaptation, when I finally get round to seeing it.