Published: 1991 (this collection)
Author: Roald Dahl

Short stories which expose the horror of human nature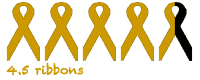 I know what you're thinking.  This is horror week, what is a classic children's writer like Roald Dahl doing here?  The BFG wasn't that scary….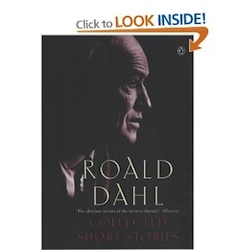 True, but one of the most terrifying things in life is the thought of what humans can do to one another rather than tales of ghosties and ghoulies.  The Collected Short Stories of Roald Dahl
is a great collection of macabre and frightening stories which everyone should dip into now and again.  With 48 stories from 6 different collections this is a chunky omnibus and I find it easier to pick it up and read a couple of stories at a time rather than go through it in a purely linear fashion.
Not every story is horrific or macabre but there is a unifying theme of human capacity for cruelty.
The Landlady is the first story in this omnibus and comes from the Kiss Kiss collection.  A young man is starting a new job in a new city and is looking for a place to stay.  A sweet old lady offers him cheap lodgings in her boarding house.  Everything seems perfect until he discovers her fondness for taxidermy and realises that his tea tastes funny…..
Following quickly on the heels of The Landlady is William and Mary.  A widow discovers that her fastidious and controlling husband has agreed to take part in a medical experiment which sees his brain continue to function after his death….  And so the stories go on.    Nothing is explicitly spelled out but we know what is happening.  The horror in Dahl's work comes not from the content but from where our own minds take the stories after he has finished them.  The horror is all in our own heads, the scariest kind of horror there is.
Not all of the stories have a horror element but it's hard to think of any without at least a touch of cruelty and bad behaviour.  The Last Act from the Switch Bitch collection is a great example of simple human nastiness.  Anna is widowed at the beginning of the story and only slowly recovers from her husband's death.  Two years on she meets an old flame but his mean actions and her sense that she is betraying her husband lead her to drastic action.  Nothing horrific but sad and a little frightening nonetheless.
My own favourite story in the collection is Lamb to the Slaughter.  We read this at school and it has stayed with me ever since.  A woman kills her policeman husband with a frozen leg of lamb and disposes of the evidence in an ingenious and gruesome manner.
At first glance the Dahl stories don't appear to fit into the horror genre, but here's a test to consider.  If you read them alone in bed on a dark night would you turn the light off straight away?  I wouldn't.