A couple of years ago I listed my Top Ten films from 2001, a post that was inspired by a Facebook discussion. As I've not been making it to the cinema as often as I'd life recently, I've decided to repeat the exercise for a few different years – it might even come to be a series as I approach my 40th birthday.
I've chosen the year 1997 at complete random. 1997 was the year of the Labour landslide, the death of Princess Diana and the publication of Harry Potter and the Philosopher's Stone.
As always, I only list films that I've actually seen so if your favourite isn't on the list then it's possibly because I've just not seen it. Or just didn't like it.
1997 was a decent year for action films and Air Force One remains one of my favourites earning a watch every time it is shown on television. Harrison Ford is great as the growly Medal of Honor recipient President who refuses to go quietly when Russian terrorists (led by Gary Oldman) hijack his plane and threaten his family. Once again the Secret Service fail miserably in their efforts to protect the First Family.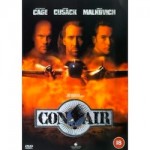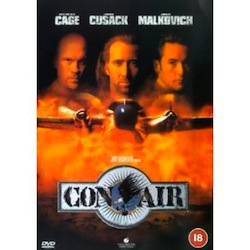 2. Con Air
If Air Force One is nutty action fun, then Con Air is that times ten. Nicolas Cage is the soon-to-be released prisoner who is caught up in a mass escape from a prison plane. John Malkovich chews scenery as the leader of the bad guys and Steve Buscemi makes a character known as The Marietta Mangler oddly lovable. You're not having enough fun at the movies if you don't love this.
3. Cop Land
I have a theory that Sylvester Stallone is actually a very decent actor. It's not a theory that gets to come out very often I'll grant you, but it exists. Cop Land is exhibit A for the proposition as Stallone plays the pudgy sheriff of a small New Jersey town who stands up to corrupt NYPD officers who live in his town. It's an untypically understated performance in an intelligent drama.
It's a well-worn British movie trope to exam the decline of Northern towns due to the evils of Thatcherism in the 1980s. It might all be true, but it has become an appalling cliché. The Full Monty brought real freshness to the story with its tale of redundant steelworkers who resort to stripping to raise much needed funds. There are a couple of moments of real pathos but mostly this is a fabulous comedy.
5. Grosse Pointe Blank
John Cusack's second appearance on this list (after Con Air), this is the story of a depressed contract killer returning to his hometown for his High School reunion (and a little killing on the side). Co-starring Minnie Driver and Dan Aykroyd, this is a blackly comic film and one I don't return to nearly as much as it deserves.
A proper film noir, this is another corrupt cop tale – this time set in glamorous 1950s Los Angeles. The story follows three very different detective as they navigate the underworld and corruption of Los Angeles, all trying to do the right thing in their own ways. It was the first film to bring Guy Pearce and Russell Crowe to major audiences and for me, it was the first time that I had seen just how great Kevin Spacey is.
The winner of the Oscar for Best Picture at the 71st Academy Awards, this Italian film split opinions on release. Some thought that the semi-comedy look at the Holocaust was disrespectful to those who had suffered in concentration camps. I take the opposite view, for me the character of Guido represented the humanity of individuals affected by fascism. It's not a "Holocaust film", it's a film about a family and how a father's love protects his son.
8. Mrs Brown
My love for Billy Connolly knows no bounds. His Crucifixion sketch is one of my Desert Island Discs and his stand up routines are the greatest known to man. He is also, perhaps surprisingly, a bloody good actor and never more so than in this film about the relationship between Queen Victoria and her ghillie John Brown. The relationship between Connolly and Judi Dench is wonderful to watch.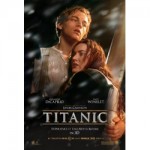 9. Titanic
Mock away, but I have always really enjoyed Titanic. I went to see it three times on its original release and it's just a little too easy to take the mickey out of this all-conquering disaster movie. Yes, the script is hokey and some of the acting is a bit rough but there's no denying the spectacle of Titanic which still impresses almost twenty years on.
10. Tomorrow Never Dies
Not the best Bond film, but any year there's a Bond is a good one. This was Pierce Brosnan's second out as the secret agent and co-starred Jonathan Pryce as the megalomaniac media mogul (is there any other kind?) who aims to start global war for his own ends. Michelle Yeoh as Chinese spy Colonel Wai Lin is one of my favourite Bond girls, one of the few who was a true match for Bond.