This Sunday we celebrate Father's Day here in the UK. Depending on your point of view it's either the ideal opportunity to thank our Dads for everything that they have done for us over the year or a Hallmark Holiday which is nothing more than a cynical money-making exercise. Either way it's a good opportunity to look at the 10 Greatest Movie Fathers.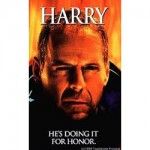 1. Harry Stamper – Armageddon
It was a toss-up between Harry and John McClane for this place on the list. Bruce Willis has a great line as a working-class hero who would do anything to protect his children, even if they don't always see eye to eye. While this year's A Good Day To Die Hard has emphasised McClane's paternal credentials I've always had a soft spot for Harry who lives by the code that you want better for your children than you've had yourself.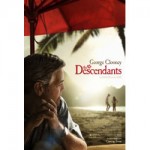 2. Matt King – The Descendants
George Clooney's Hawaiian lawyer and land-owner may not immediately jump to mind when great movie dads are considered but his character development throughout the film helps to make him a fabulous dad. At the beginning of the film he is a very much a hands-off father, distant to his two daughters but a family tragedy brings the three closer together. Matt is a bit gormless but basically a loving, caring father who just needs some time to get to know his daughters.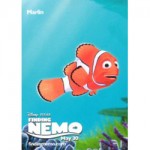 3. Marlin – Finding Nemo
Poor Marlin the Clownfish – he meets and falls in love with the right girl, they find their perfect home and she's pregnant with little clownfish when the family are attacked by a Barracuda. Coral and most of the babies are killed but one little boy – Nemo – survives. Marlin is the most over-protective father imaginable but when Nemo is captured by an evil scuba diver (honestly I don't know any scuba diver who would do such a thing), Marlin sets off on an epic journey to find his son and bring him home. Remember guys – fish are friends, not food.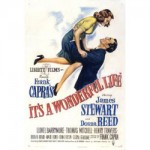 4. George Bailey – It's a Wonderful Life
While the majority of the film is about George's professional life at the Bedford Falls Building & Loan and his romance with wife Mary, we still get a sense of him being a loving and kind father to his four children. Yes their house may be a little ramshackle and they may not be the richest family in town but there's a lot of love in the family. My only concern is that in calling his daughter Zuzu, George may have disqualified himself from the list…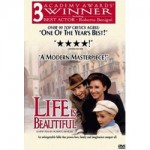 5. Guido Orefice – Life Is Beautiful
Roberto Benigni wrote, directed and starred in this 1997 Italian film about an Italian Jew who shields his son from the horror of the Holocaust, despite being imprisoned in a concentration camp. Guido tells his son that they are playing a game – and his humour helps to keep his child alive. Some critics felt the use of such broad humour in a film about the Holocaust was inappropriate, I couldn't disagree more – no-one was laughing at the Holocaust or the Nazi persecution of Jews. The humour here was always tinged with tragedy and the over-riding emotion was the father's love for his son.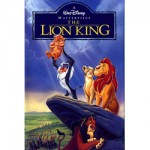 6. Mufasa – The Lion King
Poor Mufasa, he was such a good lion king. He loved his wife and young son Simba and was a brave provider for the animals of the Pride Lands. He knew his role as a father and a king was to train his son in the duties and responsibilities of being the Lion King. Unfortunately he was murdered by his evil brother Scar before he could full help Simba realise his potential. Death, however, didn't stop Mufasa loving and watching over his son. Shame he didn't have any good songs of his own.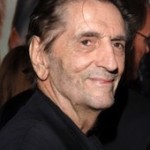 7. Jack Walsh – Pretty In Pink
Another father who may not seem perfect at first glance but is a top bloke underneath it all. Harry Dean Stanton plays the schlubby father of Molly Ringwald's poor girl from the wrong side of the tracks. Jack has never got over his wife's desertion and sits in his chair drinking all day, every day. He adores his daughter and presents her with a beautiful prom dress. Which she promptly chops up to make into a hideous 80s horror.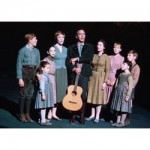 8. Captain von Trapp – The Sound Of Music
I don't have children, but if I did the chances are my husband would be like Georg von Trapp. The kids would be lined up in height order and would be directed by whistle. I very much hope though that there wouldn't be a singing nanny nun to take my place. Maybe it's best if we don't have kids. Despite his outwardly stand-offish exterior, Captain von Trapp did love his children, he just needed a little thawing after the loss of his first wife.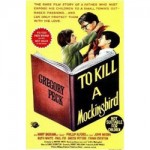 9. Atticus Finch – To Kill a Mockingbird
I think my love for Atticus Finch is pretty well known. He's one of the greatest movie lawyers ever (oooh there's an idea for another top ten) and arguably one of the best film characters of all time. Atticus, as portrayed by Gregory Peck, was an absolute shoo-in for this list. Atticus is a loving and supportive single father to Scout and Jem, teaching them many lessons including the importance of honesty, integrity and defending those least able to defend themselves.  It's no surprise that the AFI selected Atticus Finch as cinema's most heroic character.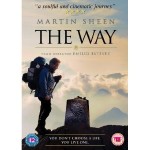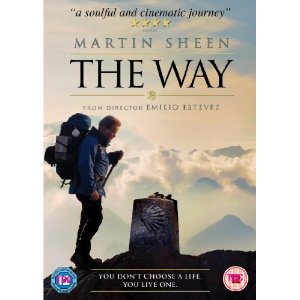 10. Tom Avery – The Way
Emilio Estevez directs his father Martin Sheen in this small but lovely film about a grieving father whose son Daniel is killed while on pilgrimage in Europe. Tom decides to pay tribute to Daniel by completing the Camino de Santiago and becomes both closer to his son than in life and a father-figure to a diverse group of fellow pilgrims. Knowing that the film is partly based on Sheen's real-life walk of this Camino de Santiago with his grandson Taylor makes this an even more touching story.