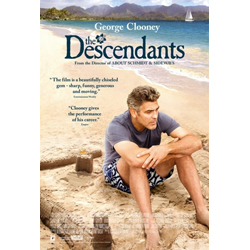 Released: 2012
Director: Alexander Payne
Starring: George Clooney

Brilliant acting from Clooney makes this something special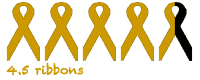 This year's battle for the Best Actor Oscar looks like being a straight fight between Frenchman Jean Dujardin, star of the silent hit The Artist, and Hollywood superstar George Clooney for his performance in The Descendants. If you had asked me a month ago, before seeing either film and before the start of awards season, I would have called it for Clooney without a doubt. I still haven't seen The Artist, but the tide definitely appears to be turning in Dujardin's favour. Can Clooney snatch victory at the last moment? And does he deserve to?
The Descendants tells the story of Matt King (Clooney), a wealthy Hawaii lawyer who is left to support his daughters following a water-skiing accident which leaves his wife on life support. In the weeks that follow Matt discovers that his wife has been unfaithful and that he doesn't know much about his two daughters Alex and Scotty. As difficult decisions have to be made about his wife's medical treatment and the disposal of a (very) large plot of family land Matt and his daughters get to know each better.
Despite being told several times during the film that Hawaii isn't a paradise and that people are just as miserable as anywhere else in the world, director Alexander Payne still manages to make Matt's world look appealing. Even in the rain. The landscapes are breathtaking and the sea looks inviting with lush coral reefs just feet away from the sandy beaches. The diver in me was desperate to get into the water just to see what creatures were swimming around the reefs. It wasn't just the scenery that evoked the delights of the state, the music by Eugene Kulikov was lovely, lots of twanging guitars which took me immediately from a Surrey cinema to the warmth of the Pacific.
Clooney is the nearest Hollywood has to a good, old-fashioned leading man in the Cary Grant mode. He's smooth, handsome and attractive but the downside of this is that it is a little difficult to take him seriously as a disheveled, cuckolded workaholic. Still, Clooney gives a marvelous performance as a man trying his best to honour the memory of his ancestors, cope with the financial expectations of his extended family and become a better parent to Alex and Scotty. This is the best I've ever seen Clooney and Dujardin's performance would have to be something really special to beat him to the Oscar. Having said that, I've heard that it is.
Clooney is well supported by his co-stars, particularly Shailene Woodley as eldest daughter Alex. It's a shame that she too hasn't been recognised by the Academy for her excellent performance. Nick Krause as Alex's slacker friend Sid is also fun but the revelation for me was Matthew Lillard. He wasn't brilliant, but I've never seen him in a "grown-up" role before and I look forward to seeing more of the same from him.
I thoroughly enjoyed The Descendants, it isn't action-packed and things move at a slow pace but the script, Payne's directing and Clooney's acting make this a thoughtful piece and an early contender for film of the year.