Released: 2011
Director: Emilio Estevez
Starring: Martin Sheen

A moving story of family, loss and self-discovery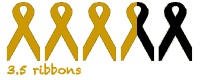 Charlie Sheen gets all of the media attention these days but I've always found Emilio Estevez to be the more interesting of the two brothers with the more fascinating and esoteric career.  From founding the Brat Pack to coaching The Mighty Ducks and his current focus on directing and writing, Estevez is constantly moving in directions that appeal to a variety of different audiences.  You can certainly never accuse him of allowing himself to be stereotyped or pigeon-holed.
Estevez's latest film The Way
is the story of a sixty-something doctor, Tom Avery, whose comfortable small-town life is torn apart when his only son Daniel dies in an accident in the French Pyrenees.  Tom uncharacteristically decides to complete Daniel's last journey – the Camino de Santiago, a Christian pilgrimage across Spain to the burial place of St James.  Starting his journey alone, Tom encounters, is frustrated by and eventually befriends a number of fellow pilgrims, in particular Canadian Sarah, Irishman Jack and Dutchman Joost.  Each of Tom's fellow travellers has their own reason for taking part in the pilgrimage, they are all damaged in one way or another and looking for meaning in their life.
The cast is small but perfectly formed.  Martin Sheen is exceptional as the frustrated, grieving father trying to understand his son in death when he couldn't in life.  Sometimes it's hard to see Sheen as any character other than President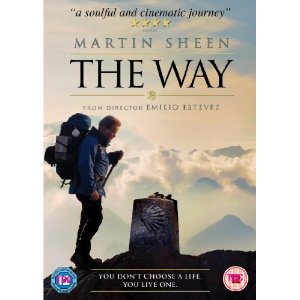 Bartlet these days.  The three main supporting actors are great, each bringing something different and special to the narrative.  Deborah Kara Unger is tough but fragile as Sarah, James Nesbitt is suitably manic and annoying as Jack but my favourite co-star is Yorick van Wageningen as Joost, the stereotypical party-loving Dutchman whose bonhomie disguises sadness at his own life.
This is a family film (as opposed to a film for the family).  It was inspired by Martin Sheen's dream of walking the Camino de Santiago and is a tribute to the family's Spanish heritage.  The executive producers are Estevez's parents Janet Templeton and Ramon Estevez (Sheen's real name).  Renee, youngest of the Estevez siblings, has a small role and it was good to see her up close, having spent seven years in soft focus as Nancy in The West Wing (presumably to stop anyone asking why Bartlet's daughter was working as a secretary in the White House).  I think the only family member not involved is Charlie, who was presumably too busy doing whatever it is that Charlie Sheen does.
This film has been made with real love and respect for the travellers and their acts of faith.  The use of real pilgrims as extras and the location shoot with limited equipment makes the audience feel as though they are taking part in the trek with Tom and his companions.
There are a couple of moments where I found myself drifting off and feeling a little weary (as would be expected in a 800km) journey, but not often and Sheen's subtle performance always drew my attention back to the film.
A touching and enjoyable film about faith, love and living life to the full I suspect that The Way will find its natural home once released on DVD and Blu-Ray rather than in the cinema, but if it makes it to a multiplex near you I suggest you take the opportunity to see it on the big screen.