We're now at the stage in the cinema calendar where the Oscar nominations have been announced and the films designed to bait the audience are being gushed over. Steven Spielberg directs Tom Hanks in a Cold War thriller. Tick. Cate Blanchett in a 1950s lesbian love story. Tick. Eddie Redmayne playing a transgender woman. Tick. But there are some Oscar facts that always tickle and surprise me. Below are some actors who have not received an Academy Award for their performances who really really should have.

Glenn Close
One of the best actresses of her generation, Close has been nominated for an Oscar 6 times but has missed out each time. Her performance in Fatal Attraction lost out to Cher in Moonstruck – I'm not sure if people still remember that film or performance the way they still shiver over Alex Forrest.
Should have won for: Fatal Attraction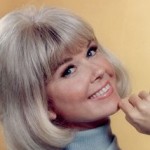 Doris Day
An American sweetheart, it would probably be unfair to describe Doris Day as a great actress, but she was a great entertainer and starred in some fabulous films. Calamity Jane remains a firm favourite and her collaborations with Rock Hudson are classics.
Should have won for: Love Me or Leave Me

Harrison Ford
Harrison Ford is a proper movie star – he's done it all, action, romance, sci-fi, comedy – but he's never won an Oscar. Even when co-star Tommy Lee Jones won the award for Best Supporting Actor in The Fugitive, Harrison was ignored. Perhaps being known as action heroes Indiana Jones and Han Solo is always going to get in the way of "serious" awards.
Should have won for: Witness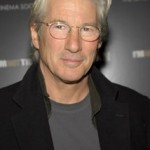 Richard Gere
Richard Gere is one of those actors you just assume has an Oscar or two in his pocket, but nope. Not only has he never won an Oscar, he's never actually been nominated for one – even when Chicago was being garlanded with awards, Gere was overlooked by the Academy. He's one of the most consistently good actors out there, but has just not made that breakthrough.
Should have won for: Internal Affairs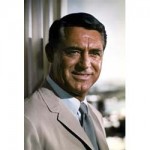 Cary Grant
Of course I was going to include Cary Grant in this list – he's my all-time favourite film star and one of the greatest movie stars of all time. Grant isn't entirely Oscar-less, he was awarded an Honorary Oscar in 1970 in recognition of his lifetime's work but was only nominated twice for his work and never won.
North by Northwest
by Northwest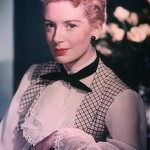 Deborah Kerr
Nominated six times and snubbed six times, poor Deborah Kerr didn't have any luck at all at the Oscars. I'm sure the line would be that it's an honour just to be nominated, but let's face it she must have been truly disappointed never to have won – especially for From Here to Eternity which scooped up 8 Oscars, including the career-changing Best Supporting Actor for Frank Sinatra.
Should have won for: From Here To Eternity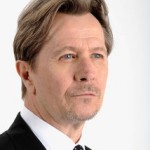 Gary Oldman
One of the best and most versatile actors working today it's surprising that Gary Oldman has only been nominated once for an Oscar. His body of work is hugely impressive and he was recently voted the greatest actor never to take home an Oscar. As a fun aside – Oldman is the third actor on this list who starred in Air Force One.
Should have won for: Leon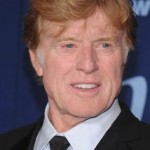 Robert Redford
When I was researching this article I just assumed that Robert Redford had an Oscar. I was sure I had seen the photos and he was the biggest movie star in the world for a period in the 1970s. He must have won an Oscar. Well, he has – Best Director for Ordinary People but nothing for acting. It's still not too late for him.
Should have won for: All The President's Men
Thelma Ritter
A prolific character actress in the 1940s-1960s, Thelma Ritter was (li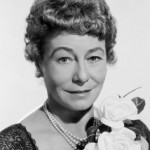 ke Deborah Kerr and Glenn Close) nominated for six Oscars, but won none. She was never a leading lady but a wonderful supporting player who first came to my attention in Pillow Talk with Doris Day. She was a feisty broad in an era of simpering starlets and I have a really soft spot for her.
Should have won for: Rear Window

Sigourney Weaver
I don't know why, but I always forget how good Sigourney Weaver is. She always seems to fall off my radar and I wonder how true this is of awards voters. Nominated three times for an Oscar, Weaver was very unlucky to be up against Jodie Foster for Best Actress but surely must have felt unlucky to miss out on Best Supporting Actress for her brilliant performance in Working Girl.
Should have won for: Working Girl