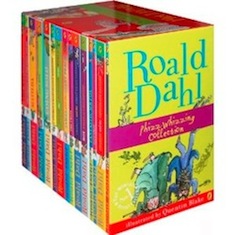 I recently launched #BookTwub, a new Twitter book club.  We meet on Thursday nights at 8pm and chat for between an hour and an hour and a half.  Once a month we discuss a specific book and in the other weeks we talk generally about books.  The number of people joining in each week is growing rapidly – virtually doubling every week.  In order that no-one misses out on the main points that were raised I will write a brief report on each #BookTwub meet up.
The first question was a nice, simple one  What book was everyone reading and would they recommend it to other people.  There was a wide range of answers and everyone was happy to suggest that others pick up their current read.  Some of the suggestions that caught my eye were A Week in December
by Sebastian Faulks, Girl Reading
by Katie Ward, Cool Hand Luke
by Donn Pearce.  My own current read is Cutting For Stone
by Abraham Verghese which is the choice for #BookTwub on 27th October.
The questions on favourite authors prompted an unexpected controversy.  For adult authors there was a wide range of answers including Jonathan Kellerman, Jeffrey Deaver, Stieg Larsson and Jo Nesbo.  The arguments erupted when Enid Blyton overtook Roald Dahl as the favourite children's author with women strongly favouring Blyton.  Other replies included Terry Pratchett, AA Milne and René Goscinny, author of the Asterix books.  None aroused the same passion as either Blyton or Dahl and this feud looks certain to rumble on.
With the Booker Prize announcement imminent it seemed appropriate to find out whether or not literary prizes encourage readers to pick up the winning and shortlisted books.  The reply was overwhelmingly not.  In fact, most people tended to be disappointed when they did pick up literary winners.  Wolf Hall came in for particular criticism.
It seems that most of us are quite happy to give up on a book if it doesn't grab our attention quickly but there were a few hardy souls who admitted that they would fight on to the bitter end.  Even if that took decades.  We're not as keen however to part with books that we've enjoyed.  Some of us will pass to friends or donate to charity shops but there's a lot of hoarding going on.  Shocking behaviour in which I would never indulge…..Talking of hoarding, we all seem to have large to-be-read piles.  Some even end up holding up our houses.
Non-fiction proved to be pretty unpopular with our Twubbers.  Although several people did admit to enjoying psychology and photographic books.  A smart and artistic group of people.
Happily there wasn't seen to be a great distinction between books aimed at men and women as most people are happy to read pretty much anything.  Apart from Twilight and Katie Fforde.  And finally, there weren't many people willing to admit that they had literary ambitions of their own.  I wonder how much of that was modesty.  I imagine that a group as articulate and fun as the Twubbers have a bright future in writing.
Next #BookTwub is on Thursday 29th October at 8pm.  This will be another general chat but there will be some focus on the Blyton/Dahl skirmish.  On 27th October we'll be using Cutting for Stone by Abraham Verghese as the basis for our discussions.  I hope that you can come along.