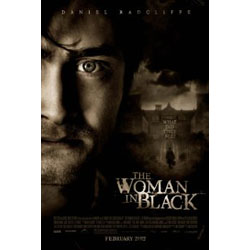 Released: 2012
Director: James Watkins
Starring: Daniel Radcliffe, Ciaran Hinds

Campy and creepy – a great ghost story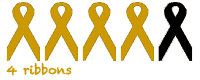 I'm out of town for a few days staying in a strange hotel room. It's a perfectly nice hotel but it's not my home city and I'm in a room that's not my own. There are unknown noises and strange bumps and all sorts of weird things going on. It's what happens when you are in a place you don't know very well. So the obvious film to watch was Hammer's ghost story The Woman in Black
.
Daniel Radcliffe stars as widowed lawyer Arthur Kipps who still reeling from the death of his wife in childbirth four years previously. Arthur is sent from his firm in London "up north" to deal with the estate of recently deceased widow Mrs Drablow and examine the documentation held at Eel Marsh House. When he arrives to start his work he is shunned by the locals who advise him to leave the area immediately. Soon a number of mysterious events begin to un-nerve Arthur and he begins to believe the local mythology that a vengeful spirit is terrorising the village and forcing local children to kill themselves.
I pride myself on the fact that I don't get creeped out by horror films. I think there's been two or three that have genuinely scared me and that's been on first viewing only. 28 Days Later terrified me first time I saw it, second time I wondered what all the fuss was about. So to make me jump it has to have some really scary moments. This has a couple of really scary moments – I jumped a couple of times, my husband jumped a couple of times more and I even screamed once…
I didn't just enjoy The Woman In Black for its genuinely creepy and suspenseful moments though, I loved the campy atmosphere that the film had. It felt to me like an old fashioned Hammer film, I was particularly taken by the villagers with their shifty gazes and mysterious warnings. High camp at its very finest which managed to raise a couple of giggles at the start of the film without detracting from the later chills and tragedy that their characters would face.
The performances, even including the over the top campy villagers, were very good. Daniel Radcliffe was convincing as the depressed young widower although at 21 he was perhaps a few years too young to play Arthur Kipps. That's not his fault and didn't spoil a fine performance. Ciaran Hinds and Janet McTeer as the grieving parents at opposite ends of the spectrum when it comes to believing the story of the woman in black were also very good. McTeer managed to convey mental breakdown without being annoyingly hysterical.
My only major complaint was the "happy" (if that's the right word) ending. I won't go into specifics as it would be a major spoiler but I felt a wee bit cheated out of a truly unsettling ending with this attempt at satisfying closure.
The Woman in Black is a fine ghost story which is more scary and effective than any torture porn horror film and proves that a good cast, great script and bloody terrifying sound effects, creepy toys and strange faces will make a better film any day of the week than vacuous teens and overdone blood and guts. Hooray for Hammer.