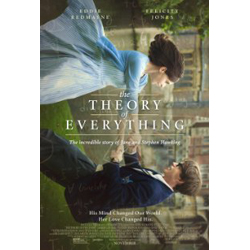 Released: 2014
Director: James Marsh
Starring: Eddie Redmayne, Felicity Jones

Decent biopic with outstanding performances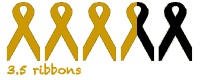 Because I've given up on going to the local cinema I have to wait until films are on DVD or Sky Movies until I see them, which means coming completely late to all of this year's Oscar Winners. I'm just now starting to catch up with most of the films (or at least the ones I want to see – Birdman looks like luvvie guff) and while Boyhood was a disappointment, I was really looking forward to The Theory Of Everything
.
Oscar winning actor Eddie Redmayne plays theoretical physicist Stephen Hawking starting with his undergraduate days at Cambridge University before his diagnosis with Motor Neurone Disease. Based on the memoirs of Hawking's ex-wife Jane, this focuses primarily on the relationship between Stephen and Jane and how both his illness and career put pressure on their marriage.
Eddie Redmayne won numerous award for his performance of Stephen Hawking including the aforementioned Oscar (and his acceptance speech was adorable) but for me the better performance came from Felicity Jones as Jane. Her performance, necessarily, was less transformative and dramatic than Redmayne's but it was the stronger and more moving one. Over the period of the film Jane changes from a bright, positive young woman to one who has been worn down by circumstances but she remains a likeable presence. Both performances deserved awards and not only Redmayne.
I was less keen on the direction – a sepia tint infects the film and that didn't appeal to me at all. It felt too much like being told how to feel – sepia, it's sad but then Jane appears and things brighten up. Subtle it isn't. Which is surprising because the whole film is too understated and polite. The couple never argue, merely have polite discussions over the dining table. Even when Stephen is being ridiculous about not needing outside help the tension is understated, questions about the Hawkings' sex life are hinted at but never actually asked. It's all very English and respectful when the truth must have been raw and angry at times.
I know some have criticised the film for concentrating on the personal aspects of Hawking's life and not his ground-breaking work but it worked much better this way. How many people would understand a film which focused on theoretical physics? I'm not attempting to denigrate the average audience but there can't be that many people who would rather see an in-depth depiction of physics rather than a love story. I know I certainly wouldn't.
The Theory of Everything is a perfectly decent biopic which is raised from the ordinary by two brilliant performances.