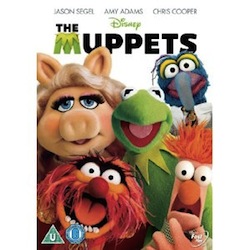 Released: 2012
Director: James Bobin
Starring: Kermit the Frog, Miss Piggy, Jason Segal, Amy Adams

A joyful romp which stays faithful to the original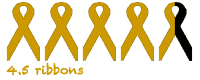 One of the films released earlier this year that I was most excited about seeing was The Muppets
. As a child I loved watching The Muppet Show
and their version of A Christmas Carol
is one of the greatest Christmas movies of all time. Yet when the movie hit the cinema events conspired to stop me actually getting to see it. When I was on a long plane journey recently it was a nice surprise to see that The Muppets was one of the in-flight films.
Co-written by and starring How I Met Your Mother and Forgetting Sarah Marshall star Jason Segal this latest Muppets film imagines a time when the Muppets have fallen out of fashion, they haven't appeared on TV in years and are spread across the world following new careers. The Muppets' biggest fan, Walter, is visiting Los Angeles with his brother Gary and Gary's girlfriend Mary. While on a trip to the dilapidated Muppet Studios, Walter overhears evil businessman Tex Richman planning to tear down the studios in an attempt to find oil. The only way that Kermit and the team can save their heritage is to gather the old team together and hold a fundraising telethon. But is there still an audience for the Muppets?
Despite eagerly anticipating The Muppets, there was part of me that was a little nervous about it. Given how much these characters meant to me and how integral a part of my childhood they had been I didn't want to see them cheapened in any way. Luckily Jason Segal and his co-writer Nicholas Stoller approached this movie with respect and affection and have created a film which is simply joyous and retains both the innocence and the knowing naughtiness of the original.
Travelling across the globe (by montage naturally) we discover how individual Muppets have fared over the years. Fozzie is performing in a sleazy Muppets tribute group, the Moopets; Animal is undergoing anger management therapy and Miss Piggy is the plus-size editor for Vogue in Paris. The gang are reunited and set about raising the money needed.
Jason Segal as Gary is sweet and ever-so-slightly muppetlike himself. Amy Adams is adorable as Mary but when is she ever less than adorable? She is the cinematic equivalent of a box of kittens offering up a box of chocolate hearts. Oscar-winner Chris Cooper as Tex Richman knows exactly how to play his character and that's as an over-the-top pantomime villain. His 'maniacal laugh' is an absolute delight. Of course the real stars of the film aren't the humans but the puppets and I imagine that Jim Henson would fully approve of how his creations are portrayed here.
As is mandatory in a Muppets movie, the film is packed with great songs including the Oscar-winning Man or Muppet. I had to bite my lip to stop myself belting out We Built This City on Rock and Roll, I suspect that my fellow passengers would not have appreciated the noise. There's also the usual roster of cameo appearances including Segal's How I Met Your Mother co-star Neil Patrick Harris and Jack Black.
The Muppets is a joyful, happy romp which stays true to the original TV series and movies. I don't know if it will have made new pre-teen fans but for those of us who grew up with the Muppets this is sheer pleasure and a happy reminder of our youth.