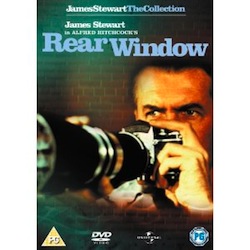 Released: 1954
Director: Alfred Hitchcock
Starring: James Stewart, Grace Kelly

One of the greatest thrillers ever – a Hitchcock masterpiece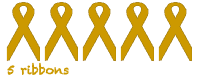 As I'm sure you can guess I'm a huge film fan – otherwise this really wouldn't be the website for me!  Even so, I've always been aware of huge gaps in my movie watching history which I need to work on filling in.  I've never seen Citizen Kane, my husband has the DVD of Raging Bull but I've never seen it and have no interest in doing so, and I've yet to watch a silent movie.  I am trying to change all this though and I'm starting with catching up on my Hitchcock education.
One of my readers suggested I review The Birds and I thought that was a great idea so I went on to Amazon and had a look for a copy.  While mooching around I spotted a Hitchcock 14 Disc Box Set
, none of which I owned so it was a complete no-brainer, I had to buy it.  Of course as my 'to be read' and 'to be watched piles' will testify, owning something and watching or reading it are two completely different things.
I finally made a start on the box-set the other day with Rear Window
, a classic thriller starring two of my favourite actors James Stewart and Grace Kelly.  Stewart plays L.B. 'Jeff' Jefferies, a photographer with a broken leg, approaching the end of confinement in his apartment and desperate to get back on the road.  In order to pass the time Jeff has been watching his neighbours and making his own assumptions about their lives.  He becomes convinced one day that one neighbour has murdered his nagging, disabled wife.  With the assistance of his high society girlfriend Lisa (Grace Kelly) and acerbic nurse Stella, Jeff tries to prove that a murder has indeed taken place.
The performances are all top-class.  James Stewart is, as always, brilliant but this is the first film I've seen where he escapes his "aw shucks" everyman persona.  He's absolutely believable and compelling as Jeff, a restless man trapped in a world he can't control.  Grace Kelly shines as Lisa Fremont.  She's intelligent, glamorous, witty and the character is unafraid to take risks to uncover the truth – a much better feminist role model than some of the heroines in today's Hollywood.  She's also the only woman imaginable who can climb a fire escape in stiletto heels and make it look like the must natural thing in the world rather than utterly ridiculous.  Special mention must also go to Thelma Ritter as Stella, Jeff's insurance company nurse.  Ritter puts in a great performance supporting the leads perfectly while getting some of the best lines in the film.
I'm not a girly-girl.  Clothes don't excite me at all but the costumes that Grace Kelly wears in Rear Window are amazing.  They make me yearn for a slim waist, 1950s fashion and a designer like Edith Head available to dress me at all times.
It is impossible to talk about an Alfred Hitchcock film without mentioning the direction.  Hitchcock knows how to create tension and he cranks it up to almost unbearable levels in Rear Window.  Everyone enjoys a bit of people-watching and to make this everyday casual experience something so thrilling is a work of genius.  I loved not knowing if Jeff's belief that a murder had taken place was right or wrong, yet becoming increasingly concerned about his well-being.  The viewer feels the impotence and claustrophobia that Jeff is experiencing, partly thanks to the fact the we only share Jeff's view of his neighbours rather than a more rounded picture of the area.
The romantic elements of the story aren't forgotten.  There's a beautiful moment – split-second in fact – where Jeff realises that Lisa is the girl for him despite his earlier reservations.  Nothing is said but there's a brief glimmer in Stewart's eyes that conveys so much more than any dialogue could have.
It's hard to believe that I've left it this long to see Rear Window.  it's jumped right onto my list of favourite films of all time and it makes me want to spend the next 30 hours or so watching the rest of the box-set back to back.  And I promise that I will watch and review The Birds just as soon as possible….