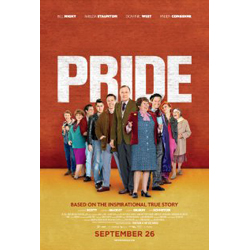 Released: 2014
Director: Matthew Warchus
Starring: Bill Nighy, Imelda Staunton, Dominic West

Beautiful and moving hidden history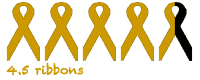 I used to work with a man who has a mission to uncover hidden LGBT history in the UK. He has told me stories that are little known about gay men and lesbians across Britain – it's vitally important that these stories are heard. They form part of our social and cultural history and by continuing to hide these stories we are denying LGBT people their place in our country's identity. I cannot express how strongly I feel about this issue.
Films are now coming out which explore the LGBT experience both here and across the world. Stonewall appears to have many issues – not least the fact its hero is a white cis male which appears to sideline Black and Transgender campaigners. The trailer for Eddie Redmayne's The Danish Girl genuinely brought tears to my eyes but even here there are questions to be asked about the lack of Transgender actors in leading roles. I suppose it's a start, but many of the stories that have to be told can be done in a more inclusive manner or they will be contributing to the silencing of voices and hiding of stories.
Anyway, rant over – onto the review. I watched the British comedy Pride
with a complete lack of knowledge of the role of LGBT groups in supporting Miners during the 1984/85 strike. The Miners' Strike is deeply ingrained in British social history and it has been portrayed on screen (and romanticised to a large extent) often. Pride aims to show how two disparate groups joined together with the goal of increasing solidarity between marginalised groups.
The beautiful and fabulous Ben Schnetzer plays Mark Ashton, a young gay rights campaigner who decides that he is going to collect money for miners to show solidarity for a community which is facing political pressure and public and media condemnation. He creates "Lesbians and Gays Support the Miners" and looks for a community which will accept the money raised. The group's help is finally accepted by Dulais Valley Lodge in South Wales, albeit under the false impression that the L stood for London. As the film progresses so do friendships and hostilities with the ever present dangers of HIV/AIDS and homophobic assaults on the horizon.
The cast is full of brilliant British actors including Imelda Staunton, Bill Nighy (in a very atypical, understated and moving performance), George Mackay, Paddy Considine and Dominic West. Some of the characters portrayed are real people, others created for their dramatic effect such as Joe, the closeted 20 year-old who becomes involved with the group. All are wonderfully brought to life on screen and the end credits which relates what becomes of some of the characters had me both cheering and crying. Many of the stories have been told in the press but I came to them totally fresh and would recommend others do the same if possible.
This is a wonderful film – both uplifting and upsetting, funny and sad in equal measure. There are moments of real pathos such as the refusal of some gay men to support the group, having been excluded from the mining communities they came from for being gay.
Members of the LGSM and the mining community portrayed have expressed their satisfaction at the film – it may not be completely accurate but it captures the spirit of the people and the movement and perhaps that's the most important thing. Please take some time to watch it – it tells an important story in a brilliantly enjoyable way.