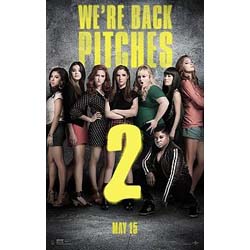 Released: 2015
Director: Elizabeth Banks
Starring: Anna Kendrick, Rebel Wilson, Elizabeth Banks

Funny moments, but not a funny film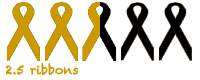 When I first watched and reviewed Pitch Perfect I wasn't blown away by it. I liked it, I thought it was a lot of fun but I didn't love it. In the three years since it was released I've seen it a few more times and become something of a fan. It's easy viewing, cheerful, and the musical numbers are fabulous. I wasn't sure about the thought of a sequel (I seldom am) but had such warm feelings that I was looking forward to seeing how the story of the Bellas developed.
Three years have passed since the Barden Bellas won their first national collegiate a cappella championship and under the leadership of Anna Kendrick's Beca they've gone from strength to strength. Their biggest moment, singing for President and Mrs Obama, is destroyed when Fat Amy (Rebel Wilson) has a wardrobe malfunction of epic proportions and the Bellas are shamed. Their only hope of salvation is to win the world a cappella championship, beating the incumbents – Das Sound Machine, a German group of terrifying efficiency.
I wanted to like Pitch Perfect 2, I really did but… it just wasn't very good. There were some good elements and some hysterically funny moments but it didn't gel together as a funny film. The story was simply a rehash of the first film trying to be bigger and better but just being more disappointing. The music wasn't as good with too much techno and not enough personality.
The performances were fine, but a little bit phoned in. As with the original, the best moments in the film came from Rebel Wilson's Fat Amy, Hana Mae Lee's Lilly and the a cappella commentators played by director Elizabeth Banks and John Michael Higgins. New characters offered little and I would have liked to have seen more of Skylar Astin's Jesse and Cynthia Rose (Ester Dean). Some of the plotting was lazy – oh look, there's Germans, they are scary and cold and efficient. All that was missing from the stereotype was some goose-stepping.
The main problem with Pitch Perfect 2 was that it just didn't have the sheer sense of fun that infused the original film. Everything seemed a little bit po-faced in comparison. There were some great moments and some big belly laughs but they didn't hang together and to a great extent highlighted how disappointing the non-funny moments were.
I will revisit Pitch Perfect 2 at some point, but at the moment I doubt that I'll warm to it as much as the first film.