Released: 2012
Director: Jason Moore
Starring: Anna Kendrick, Skylar Astin, Rebel Wilson
Not perfect – but enjoyable fun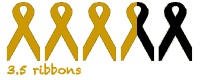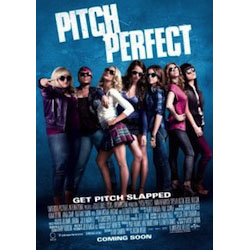 I am not a Gleek. I'm not saying that as some sort of big statement about the pros and cons of Glee, I'm just not a fan of the show. I enjoyed the first series and kind of liked the second but lost interest after that. Everything seemed a bit same-y after a while and I was beaten down by the moralising.
However, it would be silly of me not to accept the massive influence that Glee has had on our culture. Everywhere you turn there's books, TV shows and now films about show choirs. You can barely turn a corner these days without a needy teenager singing at you. Probably about vampires.
GQ senior editor Mickey Rapkin spent a season covering collegiate a cappella competitions and wrote the non-fiction novel
Pitch Perfect on which this film is based. Beca Mitchell (played by Anna Kendrick) is a reluctant Freshman at Barden University who finds herself an unwilling member of the Barden Bellas, an all female a cappella group. The Bellas, under the increasingly strident leadership of Aubrey Posen, are determined to win the International Championship of Collegiate A Cappella by beating their fierce rivals (also from Barden University) The Treble Makers.
The plot is quite thin and is pretty much the storyline of every series of Glee. A group of misfits comes together to form a sensational singing troupe who are desperate to win a nationwide competition. The group go through highs and lows and compete in various stages before reaching the nail-biting climax. There's a sweet enough love story between Beca and Jesse, a member of The Treble Makers, but you don't have to own a crystal ball to see how the story is going to pan out.
The performances are all good and surprisingly enough I quite enjoyed all of the singing. I was half expecting to be a bit like my dad, sitting with my fingers in one ear with a scrunched up face, but everyone acquitted themselves admirably. Anna Kendrick may be one of my new favourite actresses after a decent performance in End of Watch in November and a cute turn here, I'll definitely be keeping an eye out for more from her. Skylar Astin as love interest Jesse is also very good – director Jason Moore also directed Avenue Q on Broadway and Astin would make a perfect Princeton.
The film belongs to Australian actress Rebel Wilson as Fat Amy. She has the best lines, the best delivery, and the best laughs of the entire movie. After her scene stealing performance in Bridesmaids (which I preferred to Melissa McCarthy's) this is the film which will surely catapult Wilson to the big time. Without her there would only have been half the laughs.
Pitch Perfect isn't quite the knock-out that I had been expecting from the trailers and some of the reviews that I had read but it's a perfectly good fun comedy with a couple of great performances. A good way to blow off the post-Christmas cobwebs.