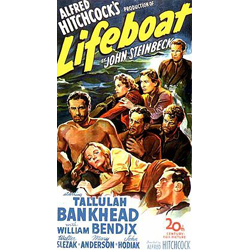 Released: 1944
Director: Alfred Hitchcock
Starring: Tallulah Bankhead, Walter Slezak, Hume Cronyn

Taut and tense thriller from the master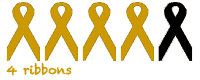 I haven't been to the cinema in a while, it's not that there's not lots of new releases that I want to see – far from it, but our local cinema is so full of Wittertainment code of conduct violations that I prefer to stay at home with my trusty Blu-Ray collection and Sky Movies. I know it seems odd to be missing so many new films, but there's also so many older films out there to catch up on. A little gem that I hadn't seen (and hadn't even heard of) was Alfred Hitchcock's wartime drama Lifeboat
.
Based on a story by John Steinbeck, this 1944 film follows the (mis)fortunes of passengers and crew from a passenger ship sunk by a German U-Boat. The small number of survivors include Tallulah Bankhead's columnist Connie Porter and a crew member from the attacking U-Boat who may or may not be the submarine's Captain (Walter Slezak). As the days pass and the survivors seem further and further from safety, tensions are raised and violence erupts.
Lifeboat is a tightly constructed – and necessarily tightly shot – film with a sense of foreboding and menace you wouldn't think possible for one shot in a tank in Hollywood. All of the actors are fabulous and I slightly fell in love with Tallulah Bankhead – hers was a name that I had heard before, but I had never seen any of her films. She's a proper dame, intelligent with a good career, strong and well able to stand her ground with the tough men around her. Oh for women like her in today's films. She's the undoubted star of the show.
There are issues with the film – the portrayal of the only Black character came under attack from original author Steinbeck who felt that his character of "dignity, purpose and personality" had been reduced to a stock comedy character. He has a point, but as a 2015 viewer it's hard to truly judge based on the social norms of 70 years ago. The film was also criticised at the time for its sympathetic portrayal of the German character, particularly as the war was still in full flow when the film was released. I'm not sure the portrayal is that sympathetic but I suppose in wartime even a nuanced and conflicted depiction of such a character was unacceptable.
Lifeboat is not as well known as other Hitchcock films, followed as it is in his chronology by Spellbound and Notorious, but it is a little gem. Do try to catch it, it'll be so much better than some of the guff in your local multiplex.